Hahns Peak
A spider web of fun ATV and dirt bike trails around Hahns Peak.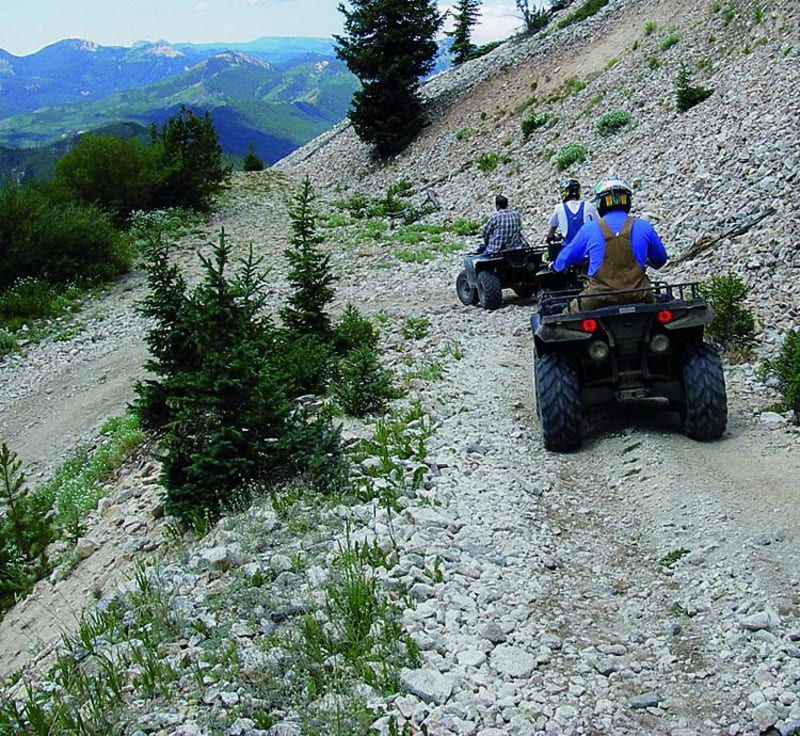 7
Trail Overview
A spiderweb of narrow roads north and south of Hahns Peak make this a popular ATV and dirt bike area. Make sure to hike around and enjoy the views. Options to connect to other trails, including Farwell Mountain. Lower trails are open all year, but FS 413 and FS 414 are open mid June through November, depending on snow.
Difficulty
Moderate. Narrow, steep and rocky in places. Tight switchbacks going up Hahns Peak. A spot just south of Waypoint 04 on F.S. 414 is prone to washouts after heavy rains.
History
Joseph Hahn discovered gold in the region in 1862 with visions of striking it rich. Unfortunately, not much gold was ever found. Hahn died in 1867 in a brutal snowstorm attempting to get back to Empire for supplies. The area continued to grow from agriculture and logging. Today, the region is a major recreation destination.
Technical Rating