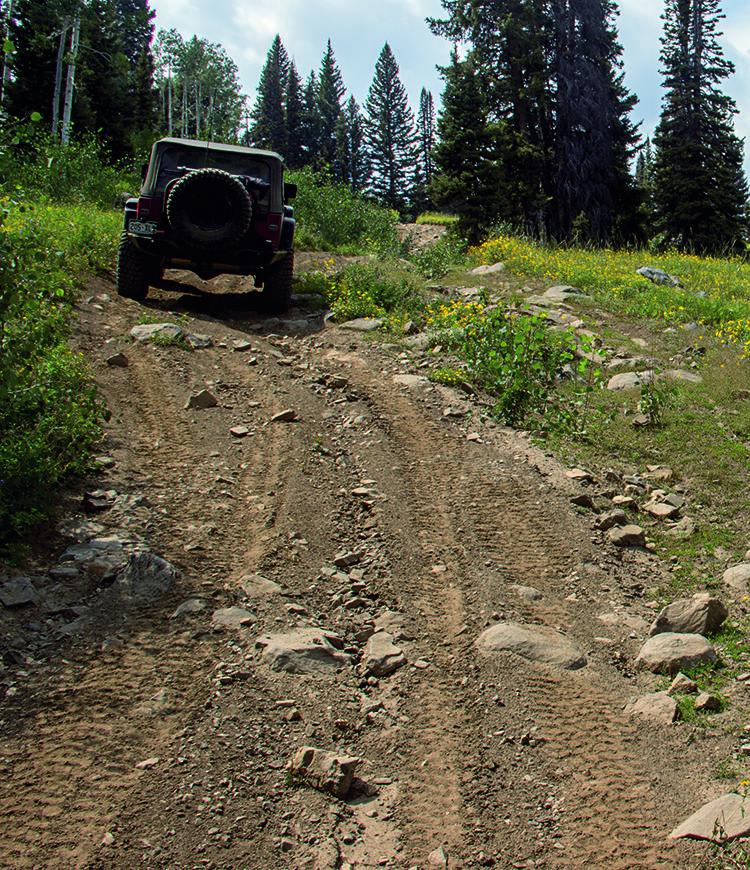 6
Trail Overview
If you're looking for solitude, enjoy this old cattle trail all the way up and over Elkhorn Mountain. There is an option to explore the old Elkhorn Mine, as well as places to camp at the start of the trail. The Forest Service may be rerouting this trail, so make sure to follow signs and stay on designated trails. Elkhorn Mountain trail is open mid June through November, depending on the weather.
Difficulty
Difficult. Narrow, steep and rocky in places, with tight, overgrown vegetation on western half. Several spots can be almost impassable with mud and ruts early in summer. Watch for large hidden downed trees scattered underneath the vegetation. Best to carry a chainsaw. No hard-core obstacles, but be prepared for surprises.
History
This part of Colorado has long been used for cattle ranching and sheep herding. We saw both while driving in the area. Many refer to this route as the 'Elkhorn Stock Driveway,' but we could not verify the exact route. We suspect it's tied into trails coming south from Wyoming. An old water trough along the route would suggest that cattle drives once came this way.
Technical Rating