Chihuahua Gulch
Take a drive along this beautiful valley trail.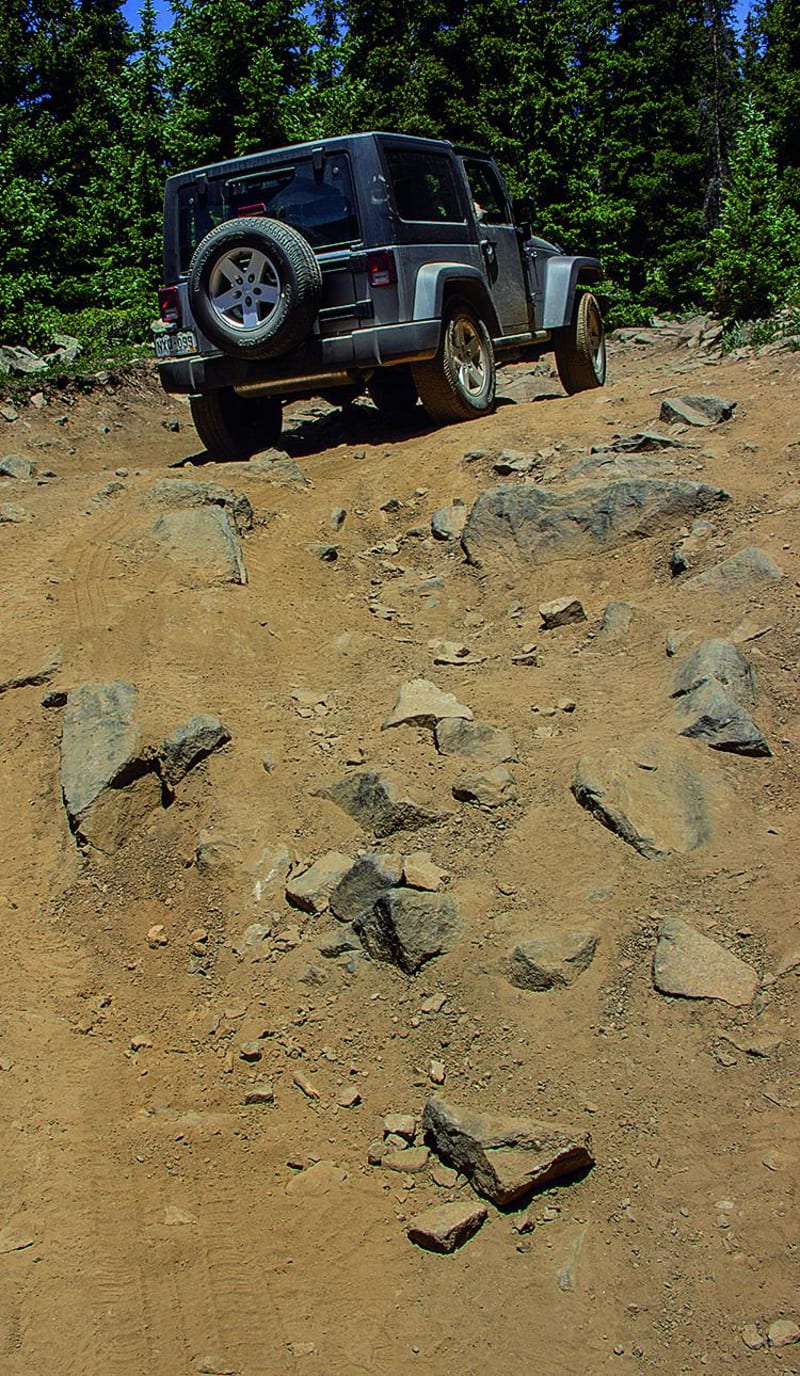 9
Trail Overview
Grays and Torreys peaks tower above this short trail at 14,000 feet. Hikers often use the road to reach the trailhead. Stay on the trail and be considerate. Trail is closed from November 23 to May 20.
Difficulty
Difficult. Mostly moderate, but a couple of boulder fields we rank as marginally difficult. We did it in our stock Wrangler without lockers, but it took some very careful tire placement. Tight brush in places.
Technical Rating