16 Road, Coal Gulch
Beautiful, windy canyon with option to watch drivers finish 21 Road.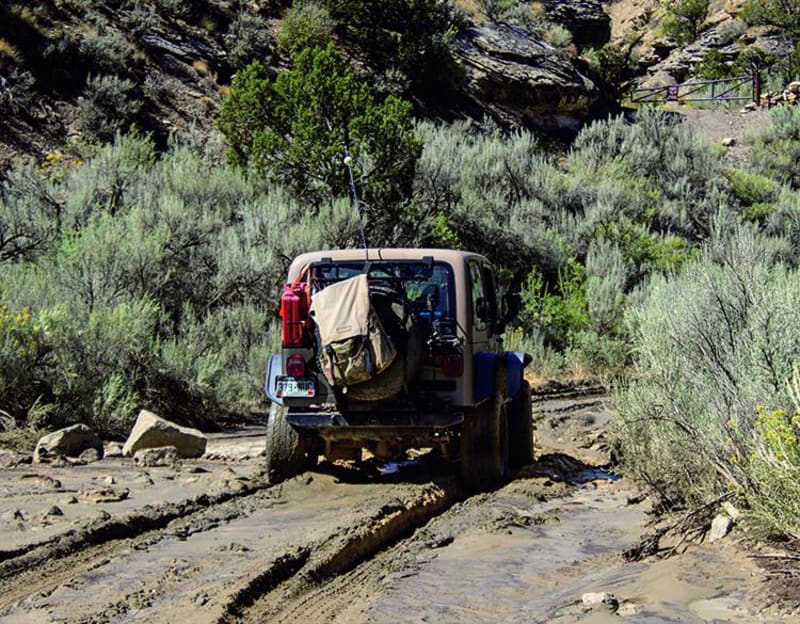 10
Trail Overview
Take this trail through a beautiful, winding canyon. Early on, you will have the option to continue straight to an overlook, or take a left and view the end of the extreme 21 Road trail. Watch the most experienced riders navigate the challenging obstacles. This is a very hot trail in the summer so bring water and plan accordingly. Open all year, but may close unexpectedly for weather.
Difficulty
Easy. Most of route is smooth and well traveled. When dry, trail is suitable for stock, high-clearance 4WD vehicles. When wet, trail may be impassable. There is a short, very steep hill before overlook at Wpt. 03. To add difficulty, take optional side trip on road 213. It's narrow, tippy and rocky.
Technical Rating