Wall Street Canyon Overlook
A great little rocky trail through the Calico Mountains.
Best Time
Winter/Spring/Summer/Fall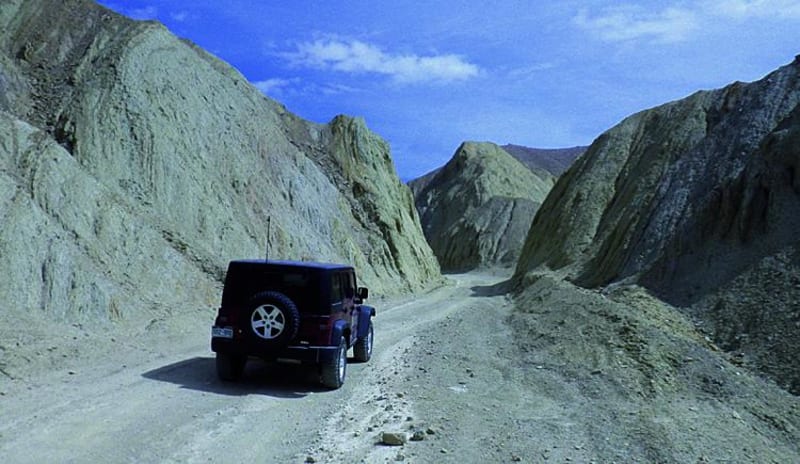 14
Trail Overview
Difficulty
Difficult: Most of this route is easy to moderate, but the last half mile is extremely difficult with large boulders and narrow passages. Most people will have to walk the last portion. Mule Canyon Road, in places, is extremely slippery when wet. Flash floods possible in narrow canyons.
History
This area was one of the richest mining districts in California with over 500 mines. Bismarck Mine was one of the largest. The exposed catacombs at the mine are the result of modern- day strip mining over top of the original mine. To go to work, miners hiked up Wall Street Canyon from Calico and climbed 100-ft. ladders at the overlook.
Technical Rating