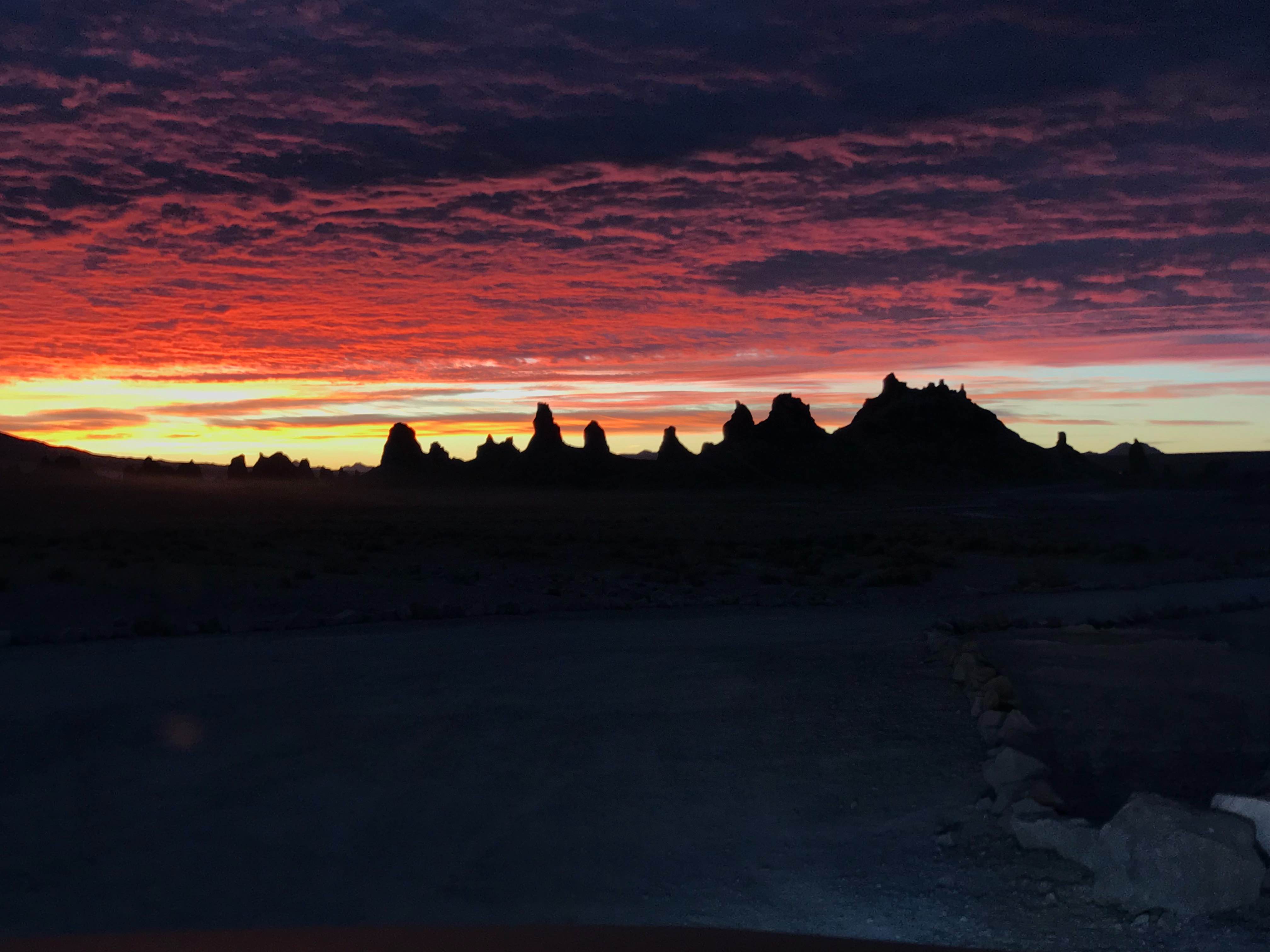 4
Trail Overview
The Escape Trail is a historical route dating back to 1850 and is a remote way into Death Valley offering scenic views and a historical element. 14 miles in length, this route out of, or into, Death Valley National Park - pending your direction. IMHO, the route is better coming INTO DV (West to East). West to East as the views are spectacular going this direction. Start a short distance north of Trona and climb over and wind through the Slate Range topping out at Manly Pass and then dropping into Fish Canyon at the southern end of the Panamint Valley. Multiple terrain types will be encountered, but hard-pack is the dominant type. There are washes to traverse and cross, steep/very steep ascents and descents that have loose soil, ridge lines and spines to drive along, and the final descent is cross-grained across an alluvial fan.
Difficulty
Steep to very steep climbs and descents that are often very loose.Traverse and cross some washes and drive along narrow spines and ridge lines. This is a remote route, while trafficked, it is relatively infrequent.
History
In February 1850, attempting toe space the clutches and perils of Death Valley, the Arcan and Bennett party led by William Manly and John Rogers abandoned their wagons and set out on foot along this route. Along the route, in the canyon that now bears his name, they found a deceased Father Fish who was also trying to escape the valley. As the story goes, at the summit of the route, one of the party stopped and looked back into the desert valley floor below and said, "So long Death Valley", and the name stuck.
Status Reports
Matthew Mangus
May 01, 2023