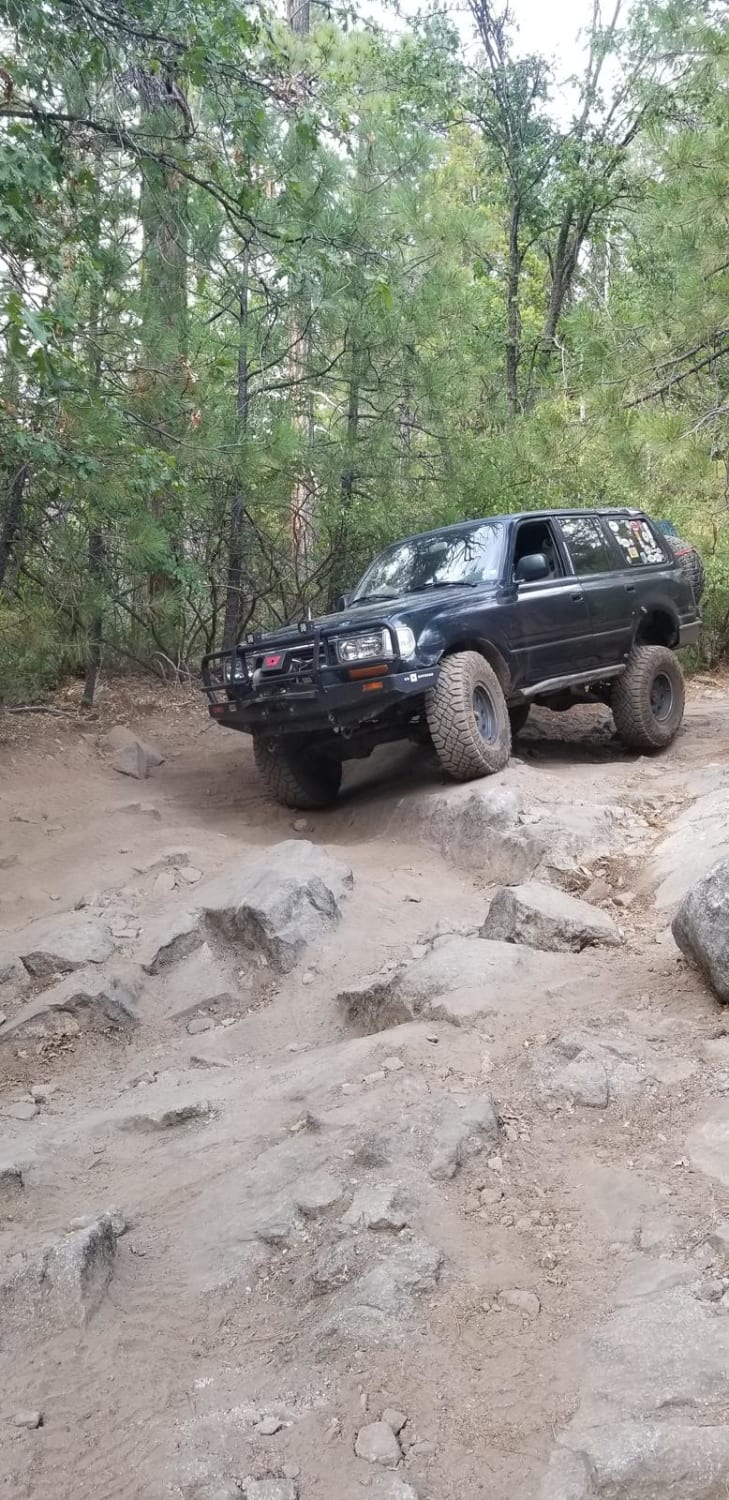 15
Trail Overview
The trailhead starts at the Sourgrass day use area and goes approximately 2 miles along the river, passing multiple group camp areas. The trail has a bypass for one difficult obstacle, and is a great beginner trail for stock 4x4s to get into the sport. Note, the trail is very short and is a dead end, so be prepared for oncoming traffic. The trail is for street vehicles only, please do not use green or red sticker vehicles on the trail.
Difficulty
Easy trail, that 1 or 2 harder obstacles requiring stock vehicles to be spotted. For a beginner the trail will seem hard, for anyone with some 4x4 experience, the trail will seem easy.
History
The trail used to be called the "Pine Needle Trail" and on some maps the trail is called "Rattlesnake Creek Road". The Forest Service has officially claimed the trail as the Sourgrass Trail.
Technical Rating