Rosebud Rocks to Wagon Wheel OHV
Best Time
Winter, Fall, Spring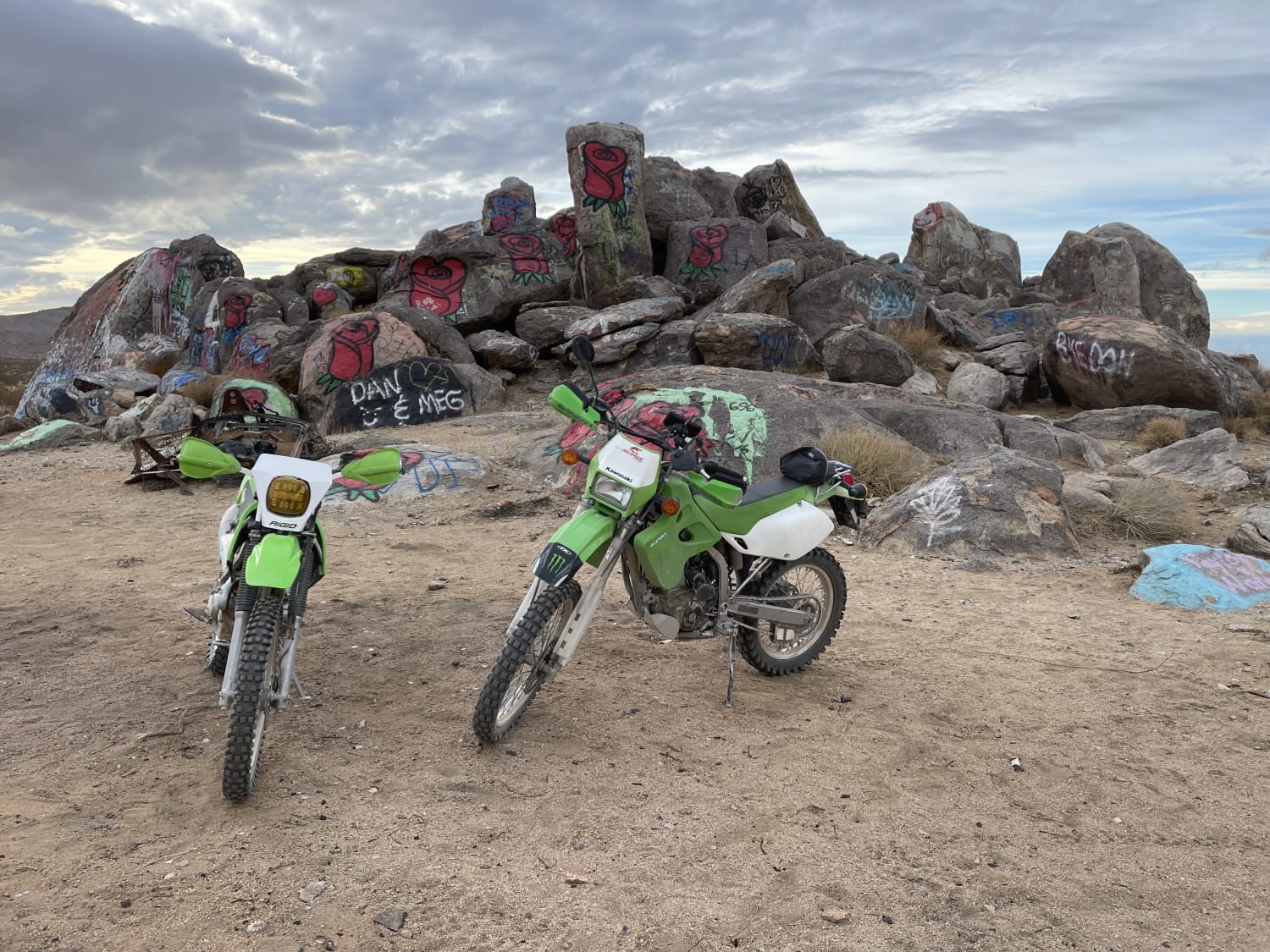 9
Trail Overview
This trail begins or ends outside the town of Ridgecrest at a large, seemingly out-of-place rock formation painted in roses. Use caution when approaching as there are many nails in the dirt and broken glass from shooting and campfires. The trail itself is mostly packed dirt with some whoops sections a few moderate hill climbs and offers a view of the valley and Ridgecrest and the surrounding hills. As it is an OHV area, there is a lot of options of which way to go. Whatever way you wish to go, please be aware of this being a Desert Tortious habitat and watch out for these slow-moving and sometimes massive reptiles. There is some LTE service in and out as you pass through the hills. Plenty over by the rosebud rocks.
Difficulty
Mostly easy, some sandy wash crossings and a few moderate hill climbs. Decent traction the entire way. The trail starts wide then gets narrow in parts.
Status Reports
There are no status reports yet for this trail.