Pleasant Canyon
Travel east into the Panamint Mountains and drop into Pleasant Canyon.
Best Time
Fall/Winter/Spring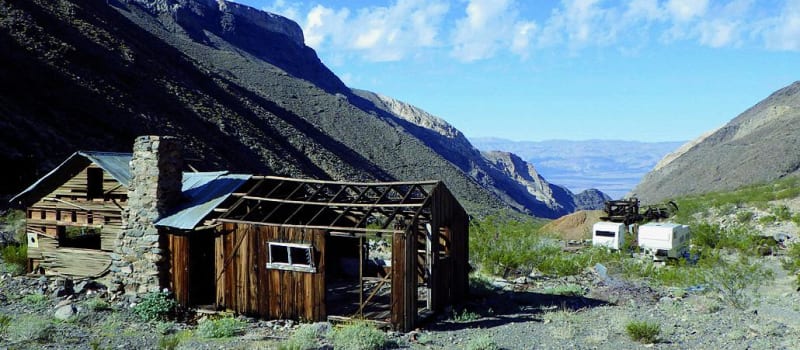 12
Trail Overview
Difficulty
Moderate: High shelf road has several steep, narrow sections. Okay for stock vehicles, but high clearance, 4WD and low-range gears are necessary. Optional route has extremely tight and scratchy brush.
History
In 1897, over 200 men worked the Ratcliff Mine and lived at Clair Camp (later named). The mine shut down in 1905 after producing a half million dollars in gold. In 1930, W.D. Clair bought the mine and was able to extract another $60,000. Source: Secret Places in the Mojave Desert, Vol. II, by Jim Mattern.
Technical Rating