Mud Caves
The caves are a popular feature of Anza-Borrego State Park.
Best Time
Fall/Winter/Spring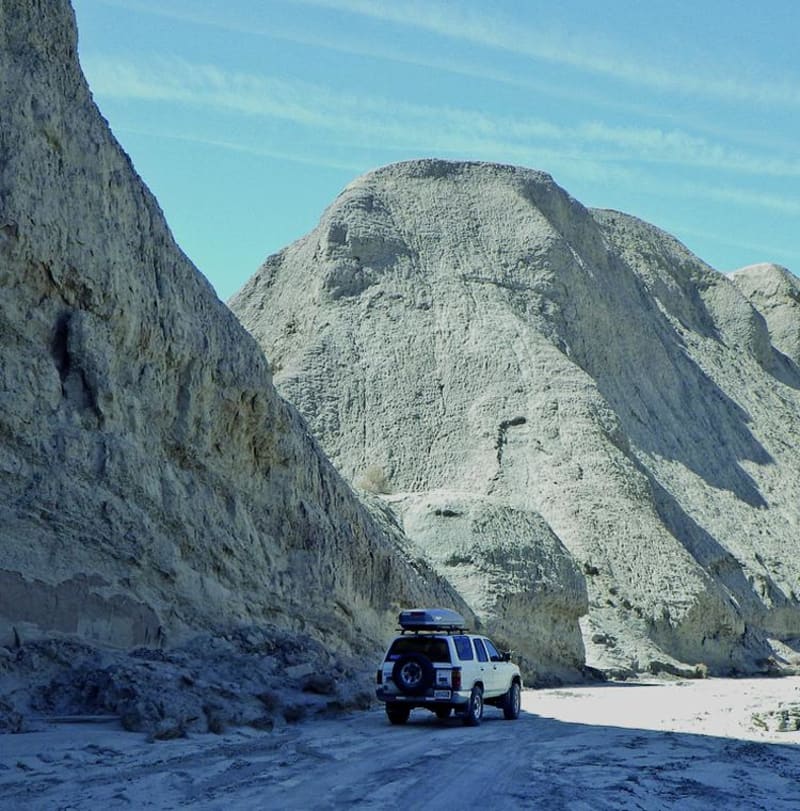 9
Trail Overview
Difficulty
Moderate: Mostly sandy washes with hard-packed dirt. High clearance needed for last 3 miles where loose rock is mixed with soft sand.
History
Maps of the mud cave network are available online. In 2012, a hiker fell into a giant crevice and died. So, for liability reasons, the state park no longer sells the maps or encourages people to go in the caves. However, they do not prohibit people from entering and the caves are still very popular. FunTreks also advises that if you go into the caves, you do so at your own risk. Please be careful.
Technical Rating