Mojave Road - Afton Canyon
Best Time
Spring, Fall, Winter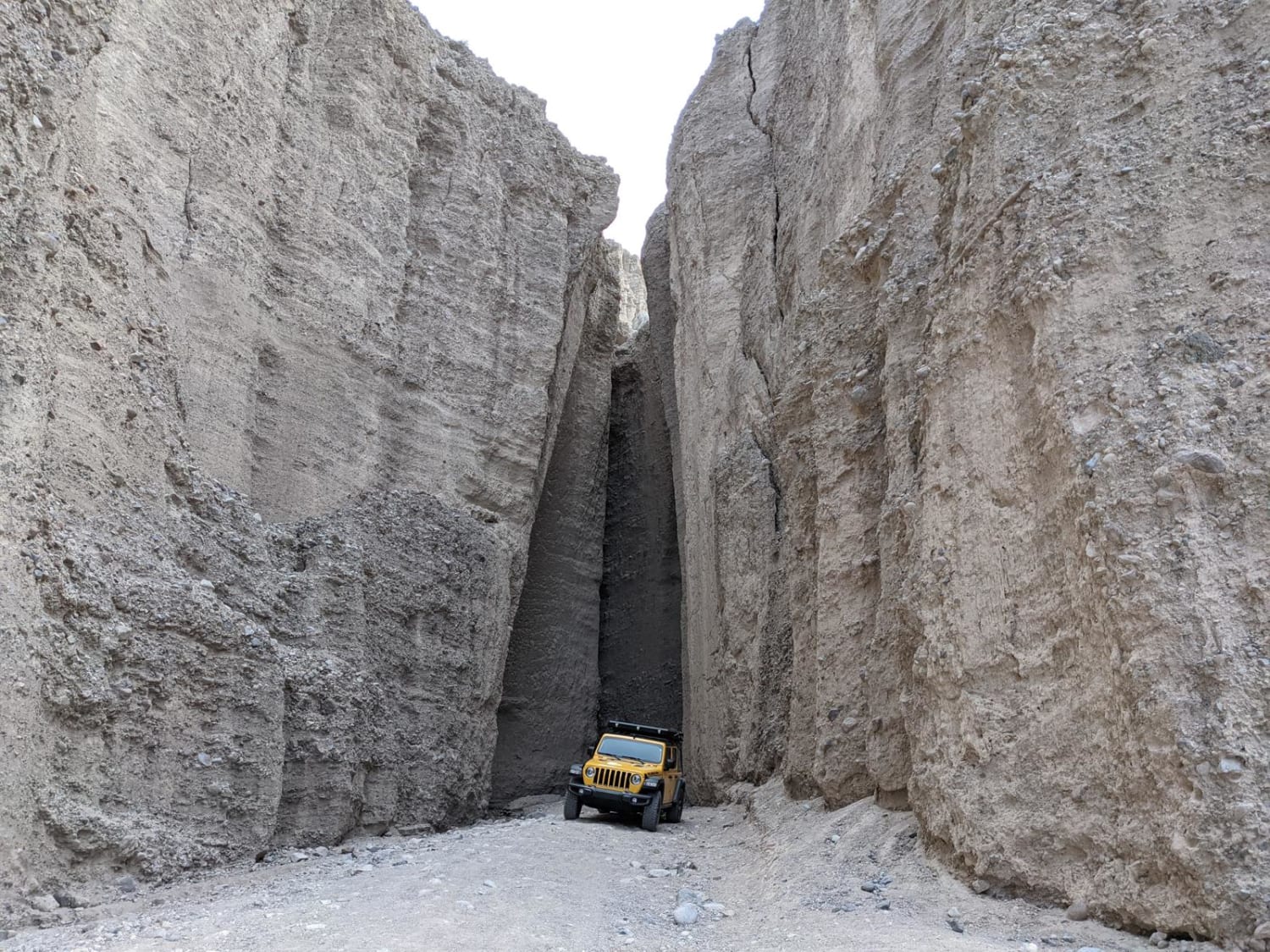 7
Trail Overview
This trail retraces the historic Mojave Road from Soda Dry Lake through Afton Canyon to its termination point at Manix Wash and can be traveled in either direction. Most of the trail meanders along a sandy dry riverbed and is not recommended during wet weather. Due to extreme summer temperatures, the trail is best traveled between October and May. The trail can be completed with a stock 4x4, however low tire pressure is highly recommended to keep from getting stuck in the soft sand. The most significant obstacles are two shallow water crossings, both of which have stone bottoms. In some areas there are multiple trails through the wider sections of the riverbed, so GPS is highly recommended to keep from veering off the designated path into protected wilderness areas. Large rock cairns, some with vertical railroad timbers, can also be found along the trail to assist with navigation. At several points the trail will parallel or cross sections of an active railroad, so be on the lookout for approaching freight trains. Fuel and food facilities are not available, but there is a well-maintained vault toilet located at the Afton Canyon Campground. Cell service is extremely limited, especially in the steep walls of Afton Canyon. In the event of inclement weather, mechanical trouble or a medical emergency, there are three access roads along the trail that can be navigated in 2WD to Interstate 15; Afton Canyon Road, Basin Road, and Rasor Road. There are many visual and historical points of interest along the trail including slot canyons, railroad trestles, abandoned mines and a mailbox for travelers to leave trinkets and other personal items to mark their presence.
Difficulty
Some skill and knowledge of driving in soft sand is required in order to safely negotiate this trail. Also, the depth of the water crossings can vary depending on recent rainfall.
History
Afton Canyon, often called "The Grand Canyon of the Mojave" is part of the historic Mojave Road, which stretches from the Colorado River near Bullhead City, AZ, to just outside Barstow, CA. This vital wagon trail connected water sources and facilitated passage across the Mojave Desert for 18th and 19th century travelers.
Technical Rating