Hellhole 4WD
Best Time
Spring, Summer, Fall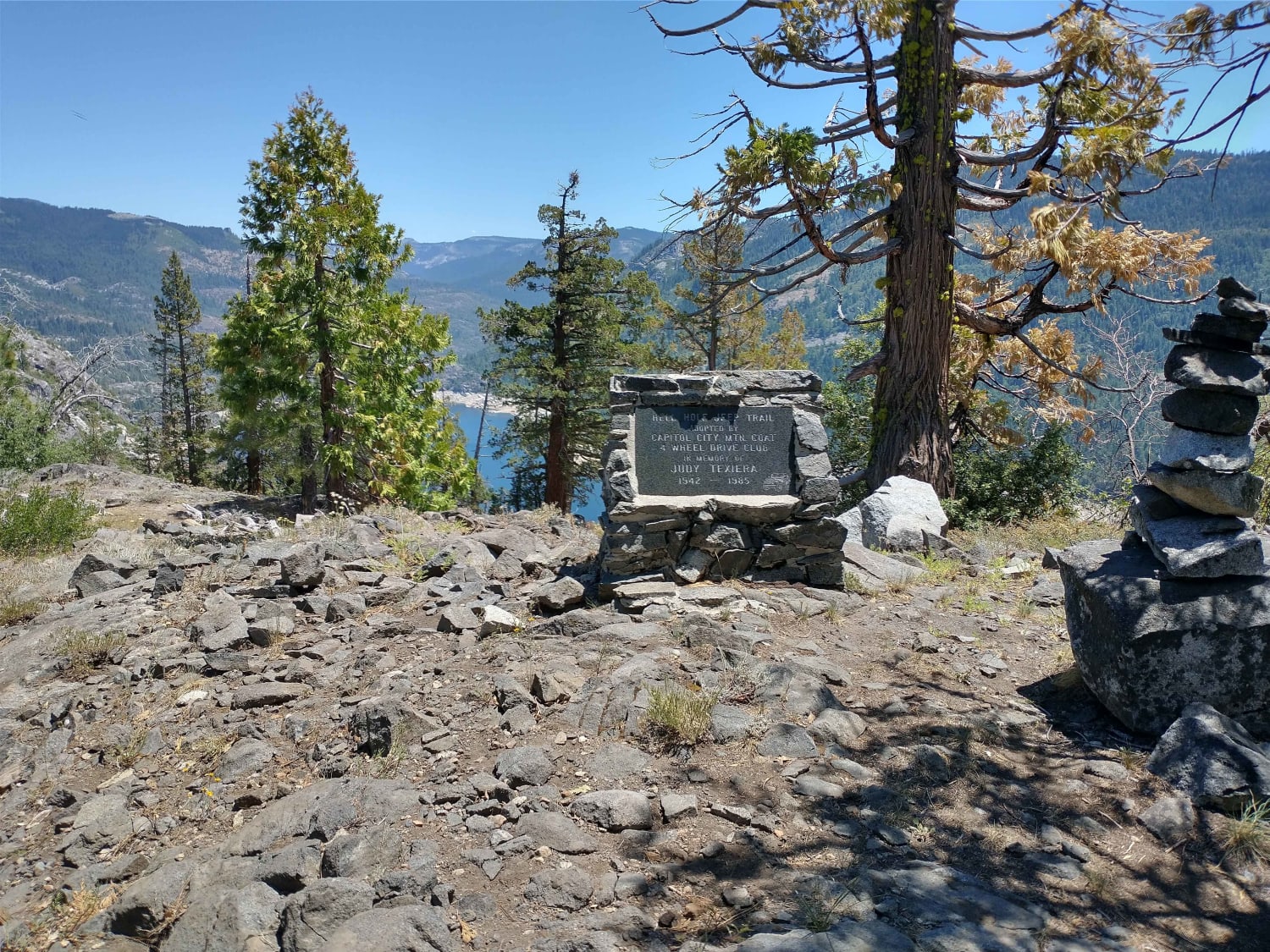 9
Trail Overview
This is an in and out trail approximately 3.8 miles each way. There are some bigger rocks and shelves to climb. 33" tires with at least one axle locked is recommended. You start at the top, and there is a place to park a trailer around 100 yards into the trail. However, you might want to walk in first to make sure there is room to turn around if you're towing. The trail starts flat but quickly starts heading down, dropping just over 1,000 feet in a few miles. The trail runs on the edge of cliffs, so if you don't like being on the edge, this is not the trail for you. Once you get to the bottom, there are a few options depending on the water level. There is a camping spot on the left as you get to the bottom, where it opens up. If you turn a hard right, you can stay on top of the cliffs, ride over to the main reservoir, and camp on the rocks depending on the water level. Another option is to continue straight at the bottom; this will take you to a trail that parallels the Rubicon River upstream. Follow the river, and you will find a good size pool and waterfall during low water years. There is camping all along the way and even past the waterfall. If you feel like a hike, there are lots of hiking trails around. The drive down to the lake is quicker than the way back out. Most rigs can get down to the lake in 1.5 hours; however, the climb back out can be a bit harder and can take 2.5 or more hours (keep this in mind after a long weekend).
Difficulty
Big rocks and Shelves that you will hit with 33" tires. Lockers on at least one axle and 33" tires with a good spotter.
History
Hellhole Dam was completed in 1966 across the Rubicon River. The reservoir is approximately 3.5 miles long when full.
Technical Rating