Harry Wade Exit Route - DVNP
Best Time
Spring, Fall, Winter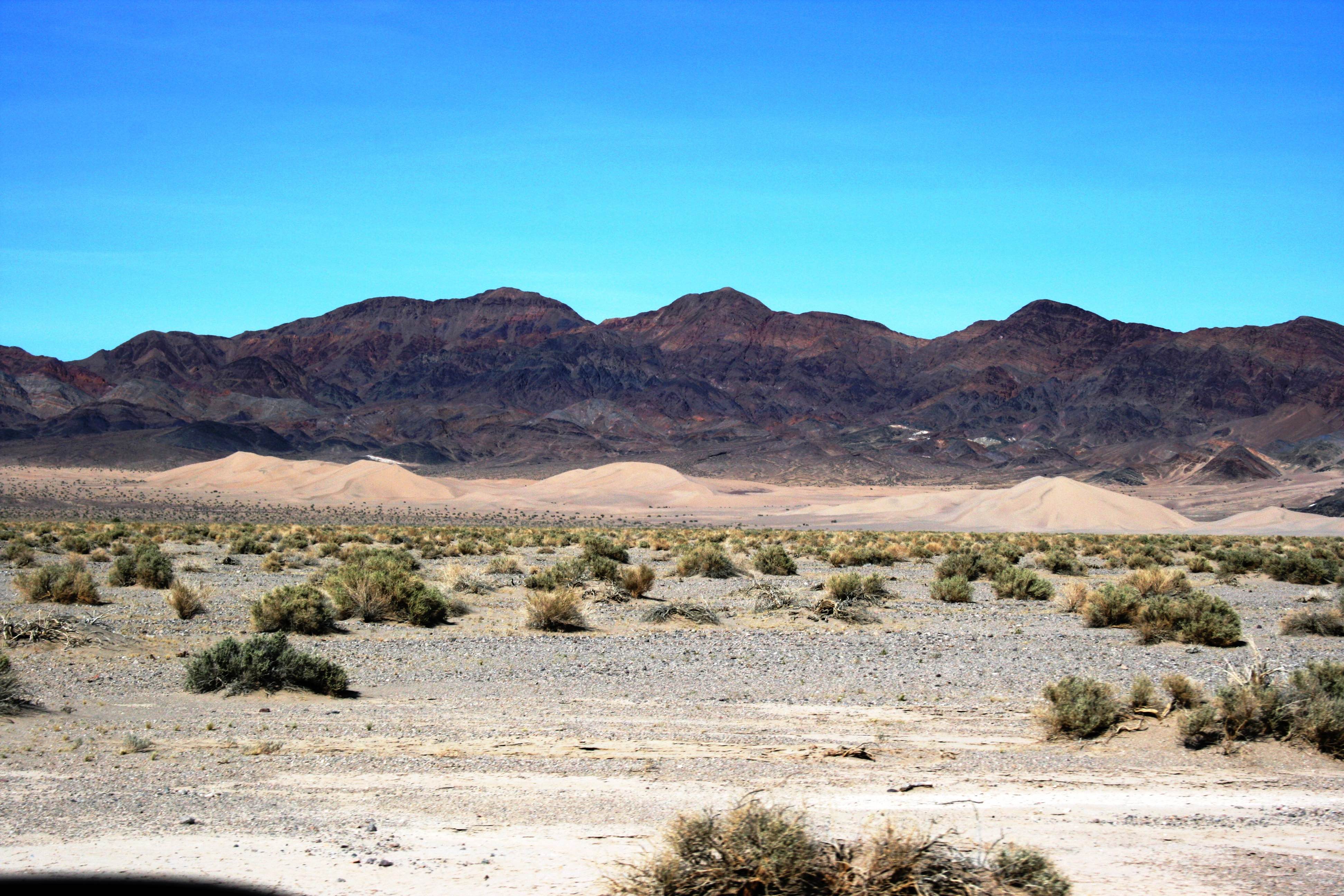 4
Trail Overview
A historical route at the southern end of Death Valley National Park. The route is 32 miles in length through one of the most remote and arid parts of Death Valley - be prepared. The HWER is a bit of a chameleon in that it can range from easily passable by a passenger car to completely impassable by even the most robust 4x4. You must check the latest conditions with this route. Relatively flat and wide, the route crosses ,multiple washes and is 100% sand. This is where the chameleon description comes into play. The NPS grades this route, so if you are traveling immediately or soon after grading - it will be completely flat and relatively hard packed sand. Other times, it can be deep sand requiring 4WD or serious throttle on an adventure bike. In the hotter months if it has been awhile since being graded, the soft sand depth can be measured in feet and the route is impassable. If it rains, there are multiple washes across the trail that can be wet and prone to flooding.Along this route the explorer will find stunning views of the desert and sand dunes. Six miles from the southeastern end is the trail connector to Saratoga Springs and the Ibex Sand Dunes.
Difficulty
The remoteness and infrequent travelers in this area combined with the uncertain trail conditions rate this trail a 3. It can be smooth graded firm sand, harsh washboard, or extremely deep blow sand. At times it can feel as though it is an easy 2 - dry cool Fall day not long after a grading. But, other times, 125 degrees in the dry summer, a month between gradings with feet of soft blow sand across the trail, will make you regret going this way. Keep in mind, in this portion of the desert, the darker the sand the more firm, the whiter the sand the more soft.
History
Another of the historical 1849-1850 trails. When the settler/pioneer party split up to try and escape Death Valley taking various routes, this is the route that Harry Wade chose to take his family and successfully escape Death Valley.
Technical Rating