EMHT Segment 3: Rocky Ridge to Fenner
EMHT Segment 3: Rocky Ridge to Fenner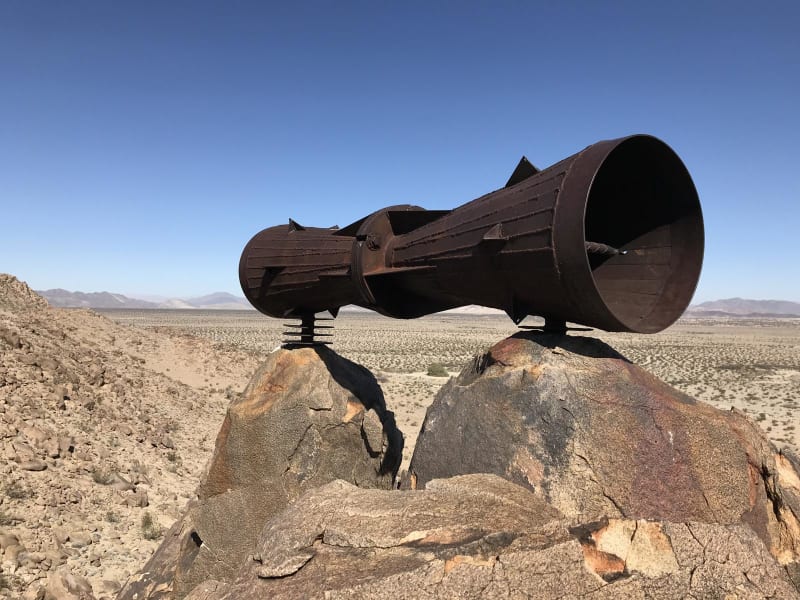 9
Trail Overview
This is leg 3 of 4 to complete the entire East Mojave Heritage Trail (EMHT), which is a meandering and comprehensive tour of the Mojave Desert. This 219-mile leg starts off with a steep shelf road descent that has a very tight switchback. Terrain begins with hard pack that has embedded rock and then transitions to the largest portion of soft sand and some of the most remote terrain on the entire EMHT, along with a heavy supply of cross-grained segments that are slow going. Scenery will change between wide open desert expanses, towering mountain ranges, dry lake beds, the historic Route 66, massive sand dunes and a few very steep ascents. This segment features the most hiking opportunities. Panoramic views, historic sites, amazing terrain reminiscent of West Africa and an iconic Route 66 town await the EMHT explorer on this leg. There is a mailbox placed in a remote location along the route to sign in. Overnight camping is available at Kelso Dunes and Hole in the Wall. Both are first come first served with a fee at Hole in the Wall. Dispersed camping is widely available. The EMHT Segment 3 traverses both BLM and NPS land so understand where you are and follow the appropriate rules.
Difficulty
Most of this segment is easy, but rough and slow going due to heavy cross-grain. There are a few areas that warrant the difficult rating.
Get the App
Find Off-Road Trails
Unlock more information on EMHT Segment 3: Rocky Ridge to Fenner.