Backdoor
Best Time
Spring, Summer, Fall, Winter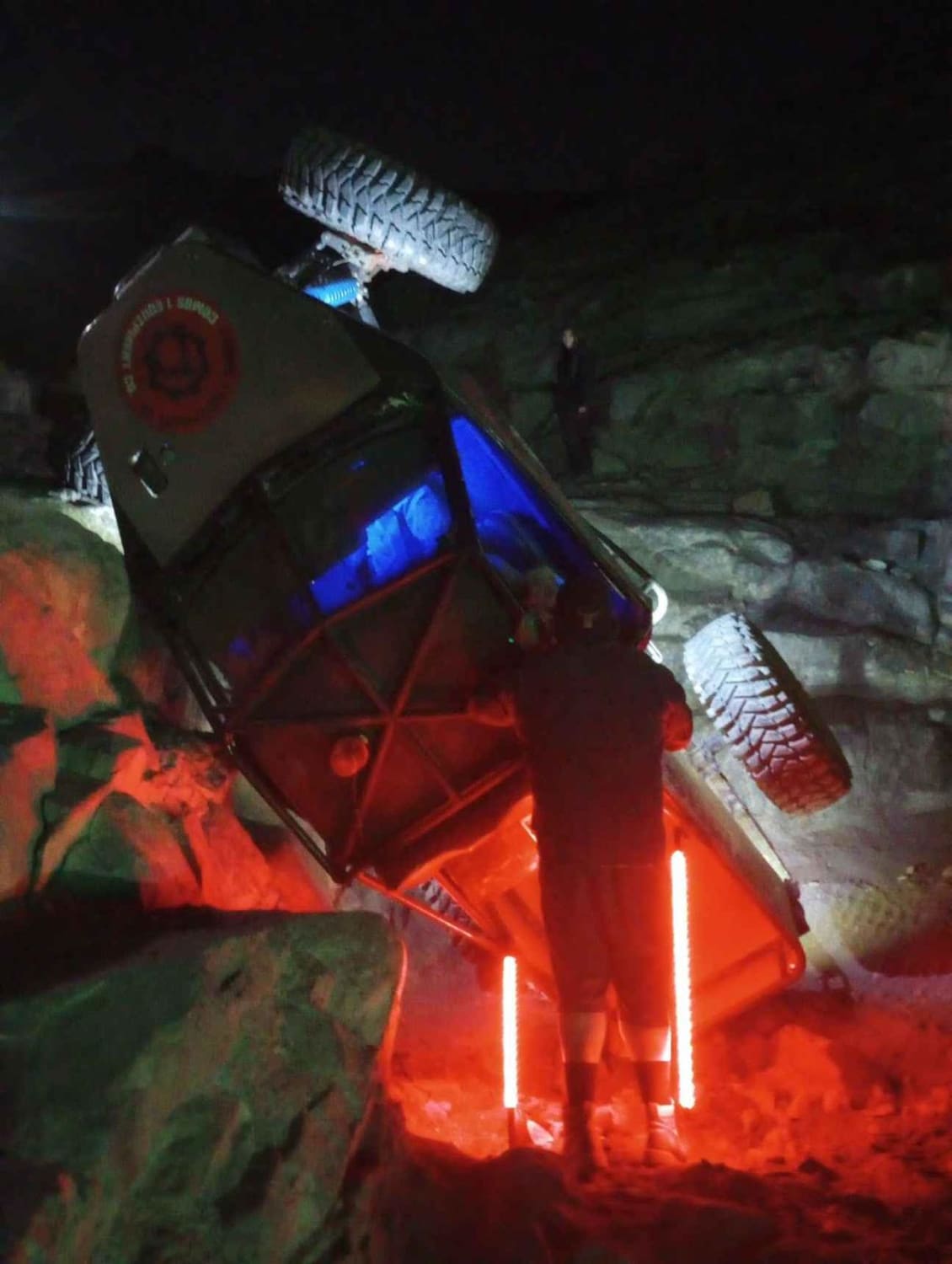 6
Trail Overview
Nice and close to camp Backdoor is an icon in Johnson Valley. The Backdoor is more or less one big ledge to climb on a short trail. Backdoor has been dug out over the years and as of the writing of this description much of it is down to bedrock and shouldn't get deeper. Backdoor and Chocolate Thunder are the two main spots for crowds to gather during King of the Hammers. Hang out here on a busy night and you're bound to see some carnage and some rollovers. There are harder obstacles in the valley but this is the easy one to access and easy access brings the crowds. If you go to spectate be careful where you stand because horsepower, bouncing offline, rollovers, and near saves are just a few reasons to keep a safe distance.
Difficulty
One big ledge is all that stands between you and the top.
Status Reports
There are no status reports yet for this trail.