Ritter Road
Best Time
Spring Summer Fall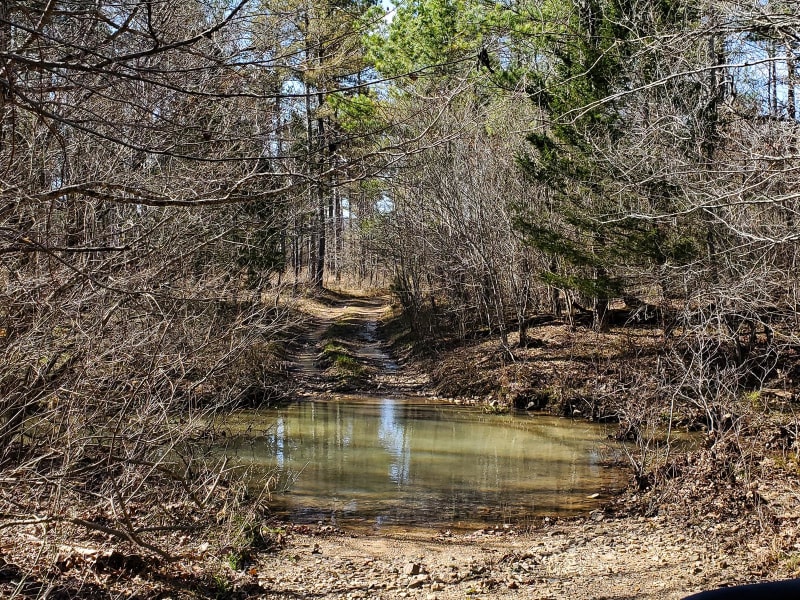 22
Trail Overview
A short trip from Hot Springs, Arkansas, Ritter Road is one of the more technical trails in the typically timid and scenic Ouachita National Forest. The south end of this trail can be accessed by traveling north from Hot Springs on the Arkansas 7 Scenic Byway and heading east on Lake Winona Road. Tur- by-turn directions may lead you to other roads directly south of Ritter Road, but these may be gated and inaccessible. Ritter Road is narrow in some areas and can result in trail rash for full-sized vehicles. Featuring rocky sections, deep ruts, washouts, muddy holes and a water crossing, this trail can prove to be challenging and exciting. Many of the deep ruts and washouts can be bypassed to one side, but some are unavoidable and could easily swallow a 40" tire if not careful. Near the end of the road, there is a water crossing that can have some deep sections so be sure to check the current and water levels before crossing.
Difficulty
Deep ruts and washouts. A water crossing that can easily be over 18" deep. Pretty consistent in difficulty throughout the trail.
Get the App
Find Off-Road Trails
Unlock more information on Ritter Road.