Wolf Hole
Best Time
Spring, Summer, Fall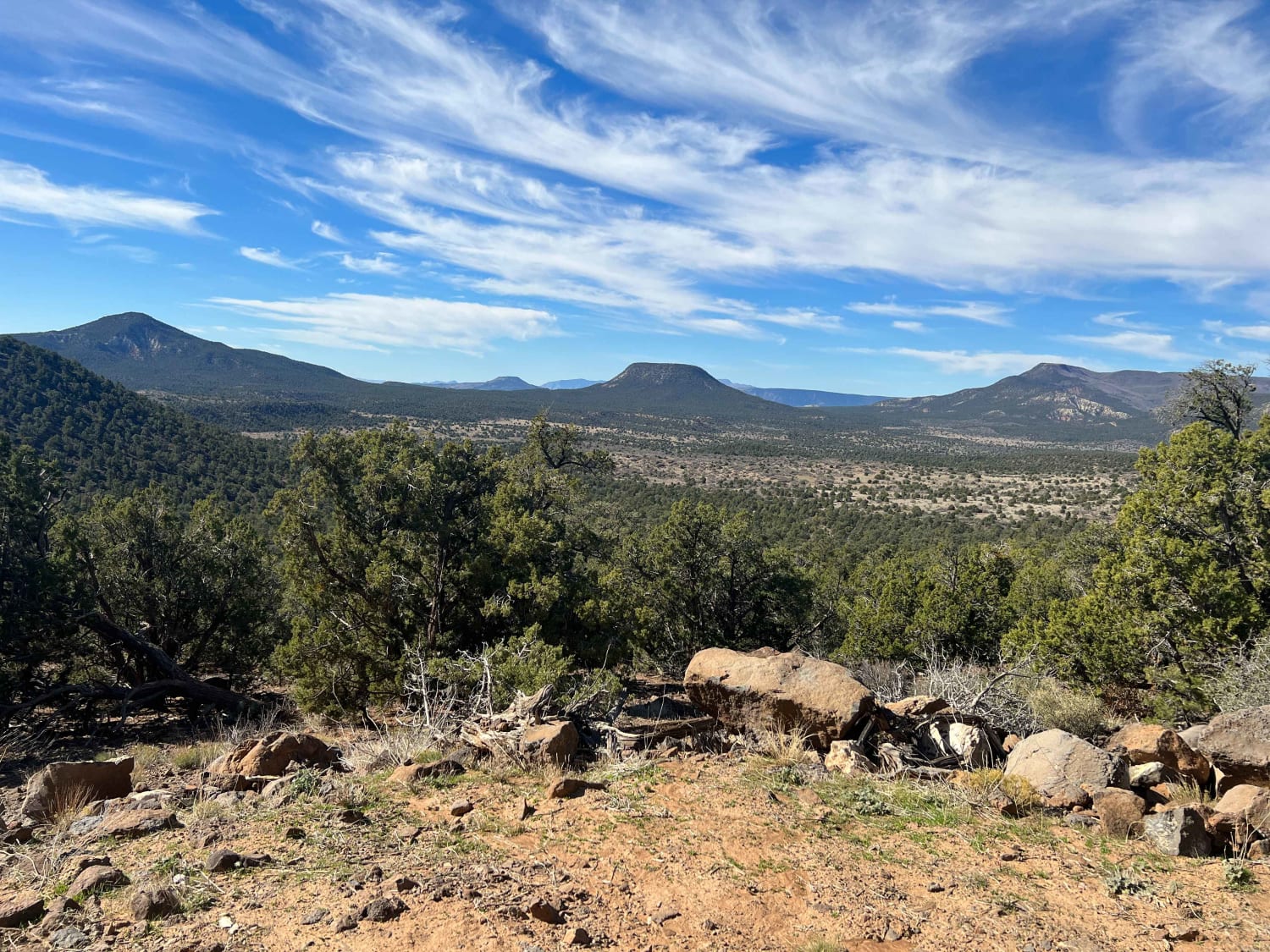 6
Trail Overview
This historic trail transits the historic Wolf Hole Mountain. Wolf Hole was actually a small community in the late 1800s to early 1900s as the early pioneers expanded the area. Those pioneers used the area to build ranches and look for riches. The actual townsite is in the valley north of the intersection of County Road 5 and Black Rock Road. There are no water tanks in the area. All of the original buildings, including a Post Office, no longer exist. This trail takes off from the Mookac Trail. The Mookac Trailhead is usable if you have a small group; otherwise, read that trail for alternatives to park vehicles.
Difficulty
This is a rocky trail with a narrow steeper section on the southern end. In that narrow trail section there are corners that make it extremely difficult for vehicles longer than a basic Jeep or SxS. The views coming down that section are exceptional but watch your step as the trail can get tricky. This is a high trail that can become snow bound in the winter. In the dirt areas the ground turns to clay based mud.
History
Wolf Hole appears to have been a small ranching and farming community. Its name was given to it by Major John Wesley Powell, who apparently mis-translated its Pah-Ute name, "Coyote Spring". Because of the growth in farming/ranching in the area in the early 1900s a small general store and a post office was run from 1917 to 1928. While our early trail will lead us across Wolf Hole Mountain, the actual Wolf Hole community was located in the valley down near County Road 5 just north of where we will get on the road to crossover and start our adventure on Segmiller Mountain. A trail to Wolf Hole Spring can be found there also. The author Edward Abbey claimed to be a resident of Wolf Hole. Edward Paul Abbey (January 29, 1927 - March 14, 1989) was an American author, essayist, and anarchist. He is noted for his advocacy of environmental issues and criticism of public land policies. His best-known works include Desert Solitaire, a non-fiction autobiographical account of his time as a park ranger at Arches National Park.
Status Reports
There are no status reports yet for this trail.