Tougher Pipeline to Ehrenberg Sandbowl
Best Time
Spring, Fall, Winter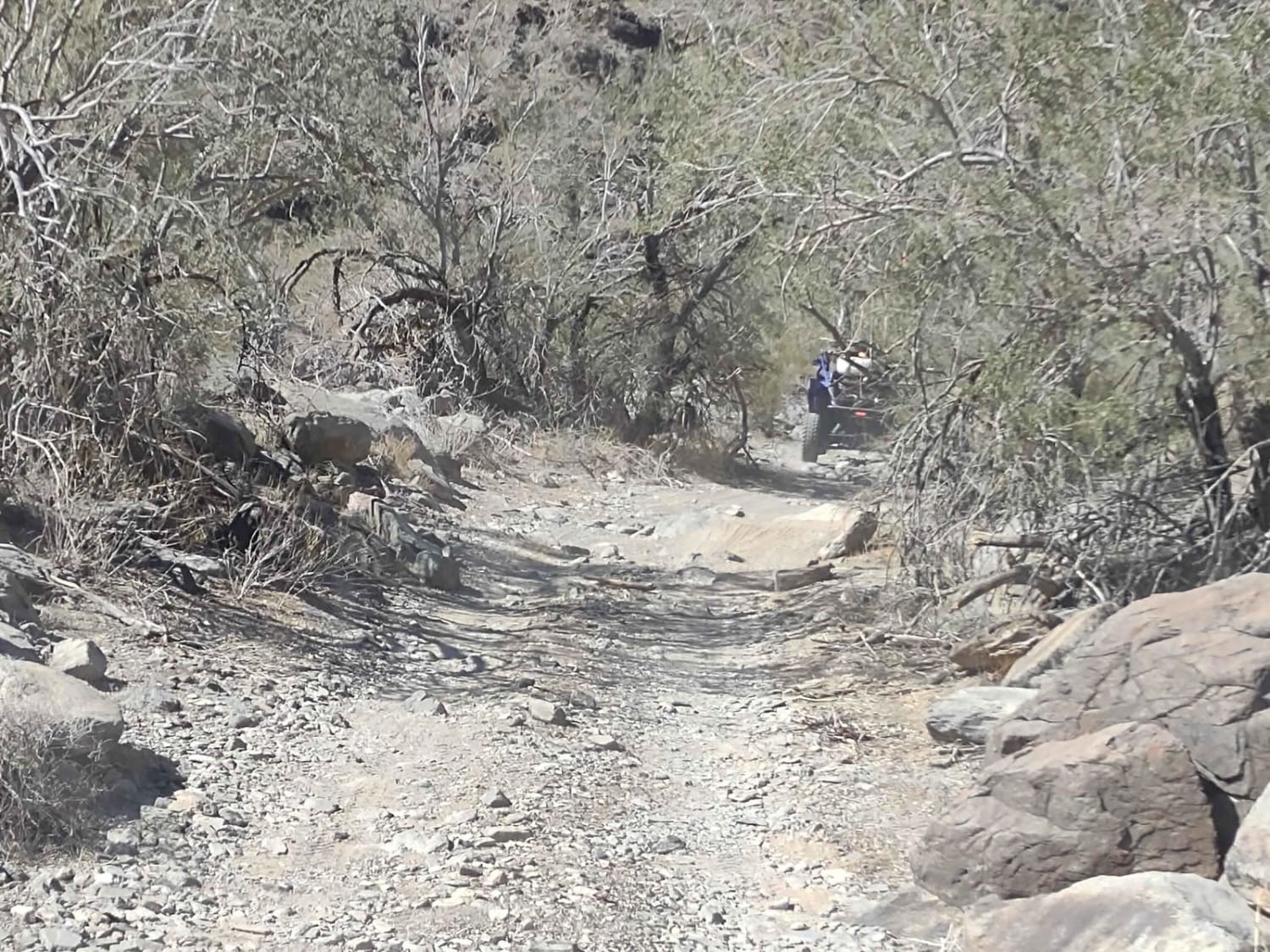 10
Trail Overview
Looking for a way to get from Quartzsite to the Ehrenberg Sandbowl OHV area? This trail connects Tougher Pipeline to the Sandbowl. From Quartzsite, you can take Oh Snap Spurs, Saddle Mountain Loop, or Granite Mountain Loop to Tougher Pipeline. This 13-mile trail takes you through the beautiful Dome Rock Mountains. You go from 1300 feet above sea level, down to just 312 feet above at the Sandbowl. The trail crosses BLM and the Bureau of Reclamation Lands, so no extra stickers are required. Be sure to get a CRIT sticker if you decide to ride on the Colorado River Indian Tribe lands. They're $25 a year, and they're available at the CRIT office in Parker, AZ. If you are caught riding without one, the tribal law enforcement officers will confiscate your machine, and you will have no way to get it back. The Sandbowl isn't heavily used, so it's a fun place to play on sand dunes. As always, when riding in the desert, be on the lookout for rattlesnakes. During the winter months, they hibernate in this area, but on a warm November or February day, you might find them sunning themselves on the rocks or roads. The desert is covered with beautiful cacti. If the winter or summer monsoons came, the cactus will be in bloom during the following season. Until you reach the Sandbowl, the trail is primarily dirt. After the monsoon rains, it may change dramatically, so be alert if there's been a recent rainy season. Just beyond the Sandbowl to the west is the Colorado River. There are a couple of fast-food restaurants in Ehrenberg for lunch, and there is a place to purchase fuel as well. Riding with a saw, a snatch block, a tow rope, and other recovery equipment is a good idea. Help is a long way away and expensive, so if you can get yourself unstuck, it's preferable. Experts recommend riding sand dunes in 2WD, just in case you get stuck. Most often you'll be able to get yourself out by simply putting it in 4WD. The trails in this area are numerous, so bring extra fuel, extra water, and plenty of snacks. Of course, bring your camera. You may get to see wild horses or wild burros or donkeys, as well as roadrunners, quail, and other birds.
Difficulty
The climbs on this trail are easy, the declines are simple, and the only possible issue could be a change in the trail caused by the rains, or a muddy trail. The dunes are always a place to use spotters and take extra care.
Status Reports
There are no status reports yet for this trail.