The Waterfall
Best Time
Spring Fall Winter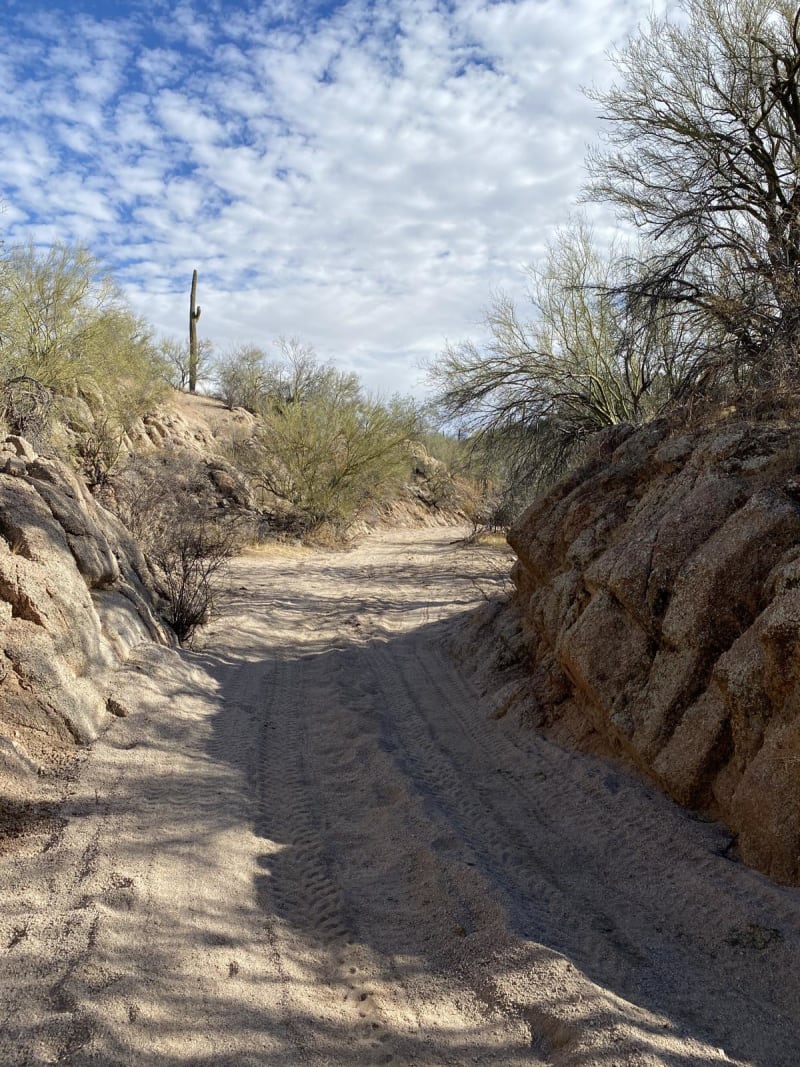 25
Trail Overview
This is a short, but fun trail with an assortment of challenges to crawl through, most of which can be bypassed. The Waterfall section has a few different options, none of which should be attempted by vehicles without high clearance. Lockers aren't necessary, but helpful in a couple sections with steep grades. Lower gears are highly recommended. There are some side trails to explore. Smaller vehicles and ATVs are ideal for this trail, as it is pretty narrow. Larger vehicles will have no problem, but expect there to be scratches. If you care about your paint job, this trail is not recommended. State land recreational permit is required. This area has become more popular and there has been some trash scattered about in recent years. Be respectful to the habitat and avoid driving through unmarked areas and washes.
Difficulty
With a few exceptions, stock vehicles should not attempt this trail due to high clearance and steep grades in a couple spots that cannot be bypassed.
Get the App
Find Off-Road Trails
Unlock more information on The Waterfall.