Temple Trail (Southern Section)
Best Time
Spring, Summer, Fall, Winter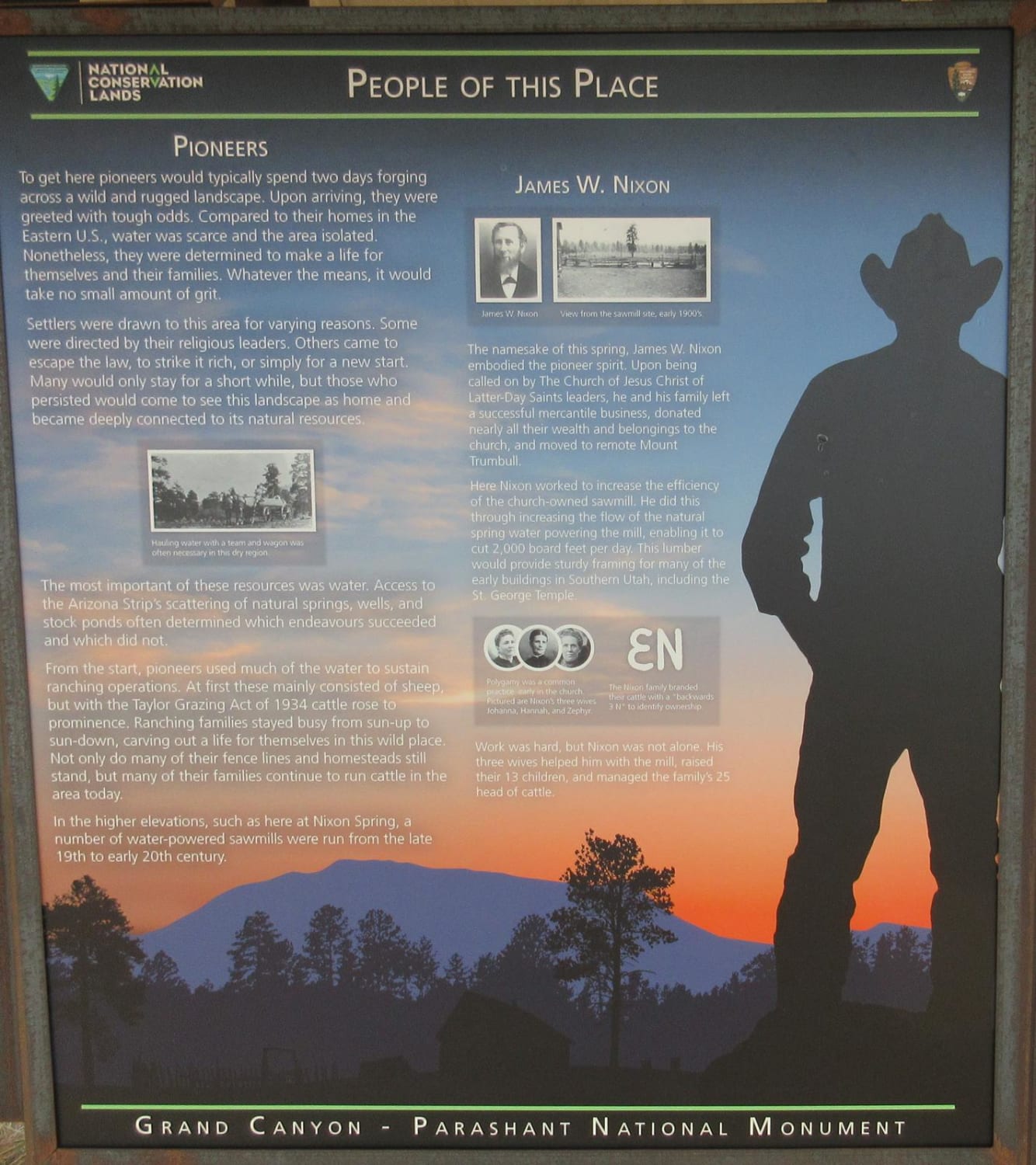 7
Trail Overview
This trail encompasses the southern 60% of the Temple Trail. The path has been collected from numerous historical documents from local sources. It is a relatively flat path with little elevation change, as would be expected as loads of lumber from the sawmills on Mount Trumbull were moved by oxen-pulled wagons in the late 1800s to St. George. As you drive, notice all the watering holes and watch for rock markers on top of ridges to guide the wagon drivers. This is an extremely remote area with no cell coverage and very little traffic. Also, watch out for cows that wander the area.
Difficulty
The actual trail consists of a wide variety of surface types from two lane maintained gravel roads to two track paths through sagebrush. Most of the trail/roads provide easy passage you may get some scratches from sagebrush on wider vehicles along the way. This is not a trail to be taken after a storm as much of the trail will be very muddy and this is an extremely remote area with no communications other than satellite.
History
The Temple Trail is very significant for the St. George community, especially those of the LDS faith. This lumber was gathered primarily for the construction of the LDS Temple in St. George. This is the oldest operating temple in the church. The wood was cut into large, long pieces up to 46 feet to provide the beams for the support structure. Over one million board feet of lumber was produced from the area. There are some references to a second sawmill, but the location of that mill could not be determined. This trail starts at the marker for the original sawmill near the Mount Trumbulll trailhead.
Technical Rating