Rolls OHV Area, East Side
A nice variety of terrain and great views of Saguaro Lake.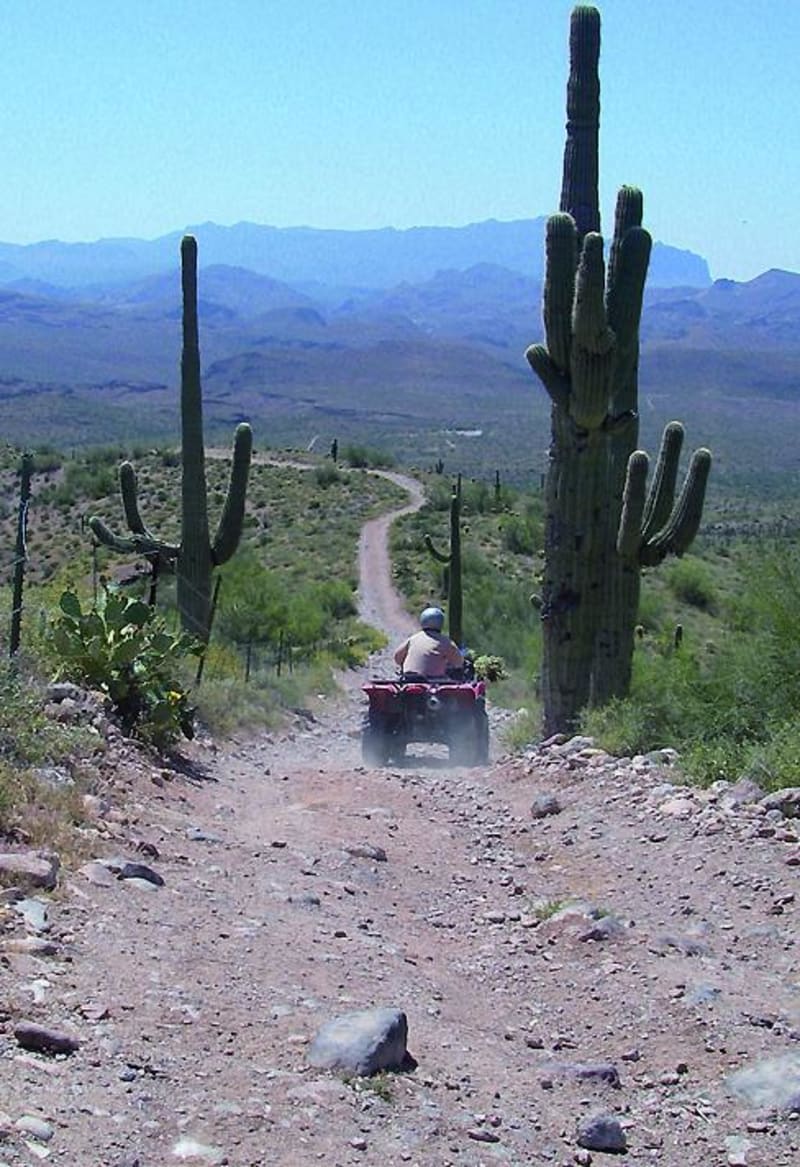 9
Trail Overview
This route is really fun and challenging in some portions. Finding the route can be confusing in some spots. Saguaro Lake is a nice place to bring a lunch. There are two coves to visit, one has a beautful rocky shoreline, and the other is a sandy beach.
Difficulty
Moderate: We couldn't quite bring ourselves to rate this trail difficult, but it comes close. Future erosion of steep hills could take it to that level, so be careful. Stock 4-wheel-drive SUVs should have very high clearance and good articulation and/or lockers.
Technical Rating