JD Dam Lake
Best Time
Fall, Summer, Spring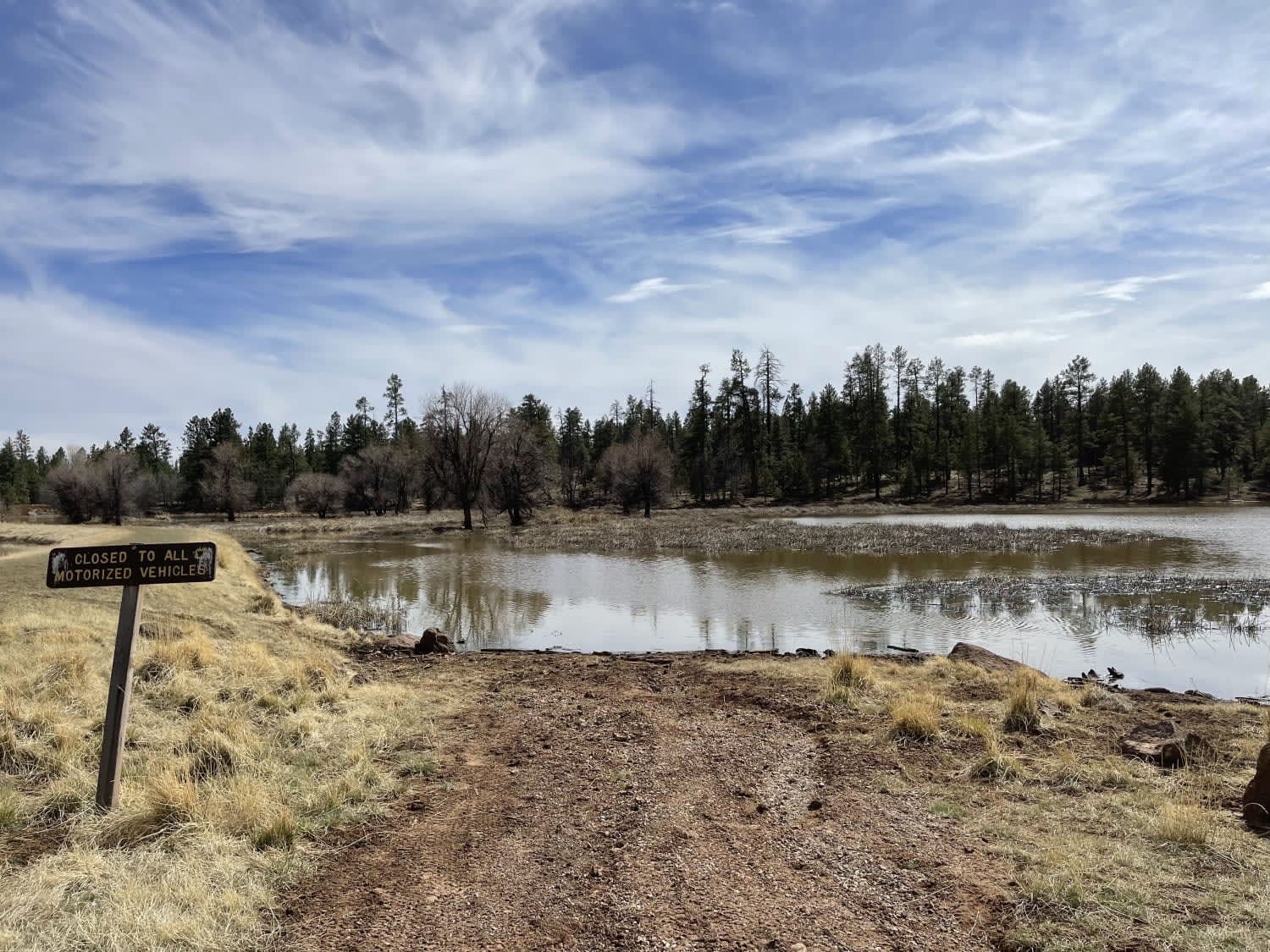 17
Trail Overview
This easy, graded trail leads from the pine flats to the JD Dam Lake. The lake itself is a stocked fishing lake with Rainbow Trout, which is strictly catch and release. There is some camping nearby, but not within the fence line around the lake. There are a few water crossings that may or may not be running, depending on the time of year. They can be rocky and sandy. Otherwise, the trail is quite easy. 1 bar LTE in and out. No winter maintenance.
Difficulty
Mostly easy washboard with some washouts and potential water crossings when wet.
History
JD Dam lies 7 miles from Whitehorse Lake and nearby the Sycamore Point turnoff. Fishing is allowed but there is a strict catch-and-release policy. Facilities are limited to parking and an outhouse with trash receptacles. All camping must be done outside a 1/4 mile radius of JD Dam. There is ample opportunity to view wildlife around JD Dam. Also, nearby are the Sycamore Point scenic viewpoint and Whitehorse Lake campground. Additional information is available at the Visitors Center or Williams Ranger District Office.
Technical Rating