Hualapai Mountain Scenic Bypass
Best Time
Spring, Summer, Fall, Winter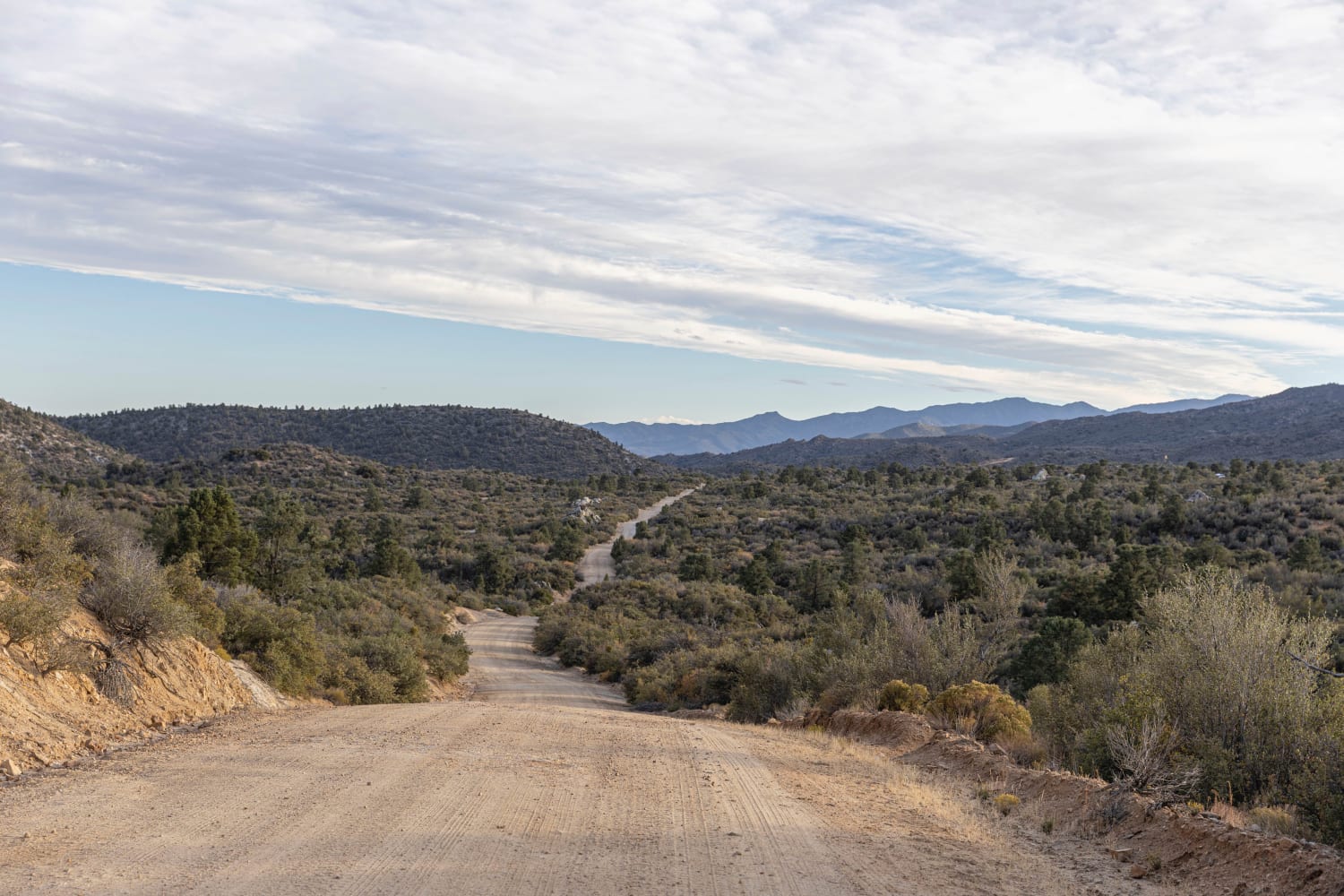 5
Trail Overview
This is a great side trip to take if you are traveling through and need a break from the interstate. There is stunning scenery and lots of camping, not to mention the plethora of side trails just waiting to be explored. The road is very easy. There are a lot of potholes and gaps in the edges of the road at the beginning of the trail; however, this is easily avoided so long as you aren't traveling in the dark. The trail climbs steadily up into the mountains and then evens out at the top until you make it back to the highway. At one point, you will cross next to a ranch, cows are freely grazing, and longhorns may be crossing the road.
Difficulty
This trail is easy to do and can easily be accomplished in a 2 wheel drive vehicle, there are multiple washouts that have deteriorated the gravel road.
History
This used to be the site of a few scattered mining claims, nearby, you can still visit the dilapidated 90 year old remains of Gold King mansion where many mine workers were accommodated. abandoned mine shafts can still be found throughout the valley. The minerals being mined in this area include gold, silver, copper, and lead.
Technical Rating