Cactus Flats
Best Time
Spring Summer Fall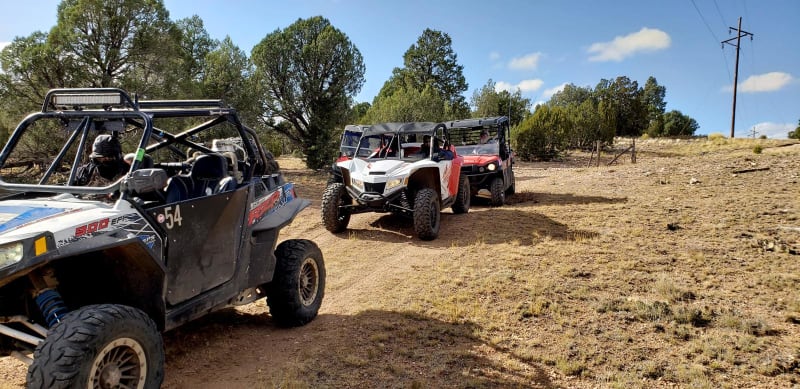 29
Trail Overview
This ride will take you on a trip around the White Mountains of Arizona. There are a few places you can start. You can start at one of the trailheads on the Maverick trail, at the Black Horse Brewery or The Ghost of the Coyote trailhead. This is about a 50-mile loop. You can run the loop either way. The best views of Show Low Creek Canyon are entering on the south side of the canyon (Starting at the Black Horse Brewery/Ghost of the Coyote trailhead) and heading east at the first turn. The trip includes pine, oak and juniper and is all on forest land. Beautiful rock outcroppings and several large canyons await. You will most likely have to use 4WD occasionally and there will be some rough rocky sections, as well as a few minor hill climbs. Most of this trail can be done in a Jeep but please stay off the Maverick trail. The Maverick Trail is a designated trail for SxS, four-wheelers, and dirt bikes.
Difficulty
Most of this trail is easy, with the exception of a few places where you descend into the canyons and climb back out. Experienced drivers will find this to be no issue. To the inexperienced, it maybe a little more nerve racking.
Get the App
Find Off-Road Trails
Unlock more information on Cactus Flats.