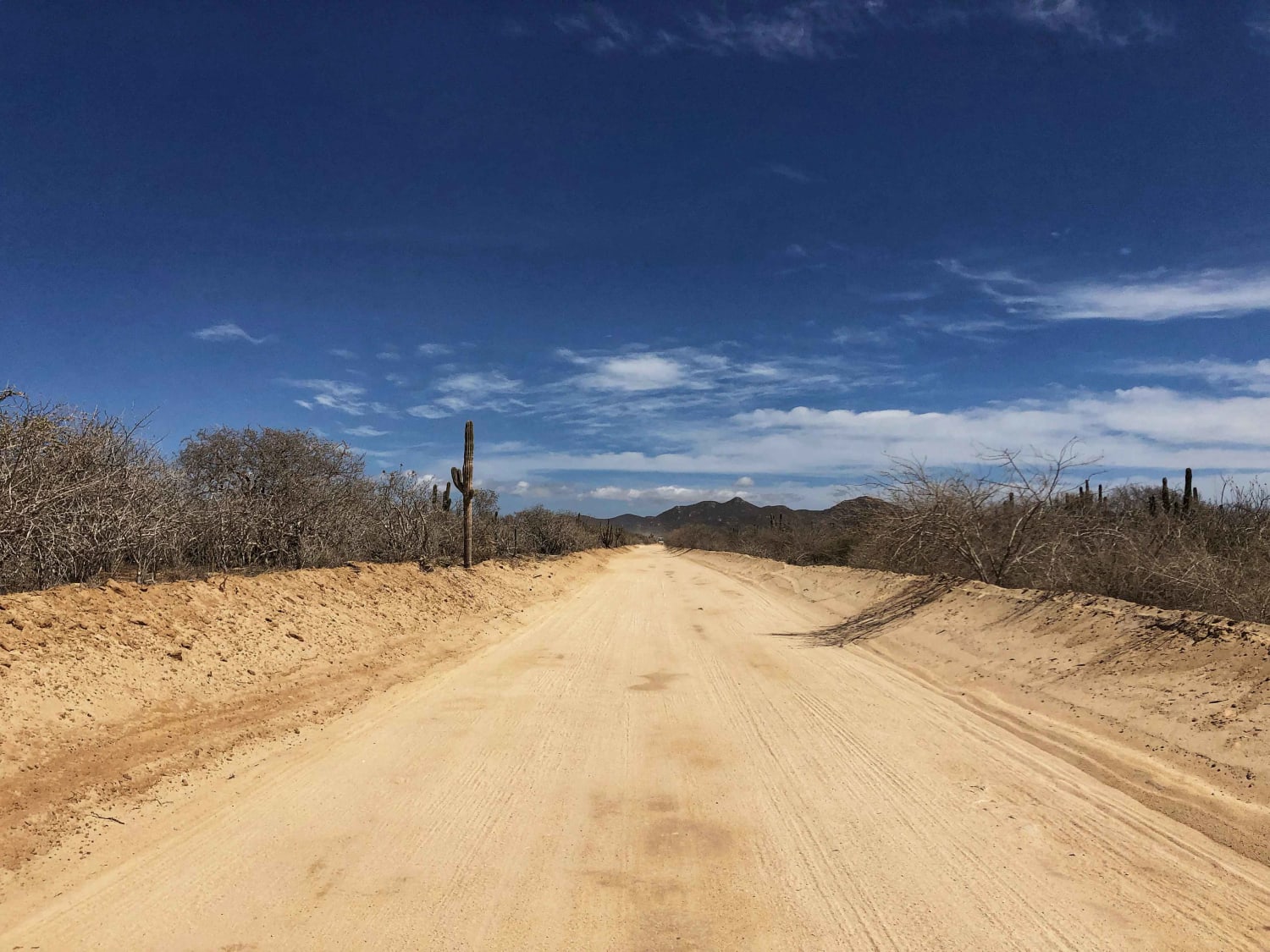 20
Trail Overview
On this trail, you will find all kinds of terrain, depending the time of the year. It is imperative to keep in mind that during the rainy season (August - October), it may be very difficult or impossible to make it across some parts due to landslides, terrible road conditions, and the Migrino riverbed being flooded. Outside of the rainy season, it has parts of land with patches of soft sand, others with loose rock, dirt, and loose gravel. Many sections have very corrugated terrain. The road is wide enough for two vehicles in some sections and others very narrow.Most of the trail goes through the mountains. The views are very beautiful, especially at sunset. Its very green during the fall and very, very dry during the summer. You can see several ranches and a small community called Candelaria, with a lovely little church in the middle of the mountains. There is a ranch called Las Hortencias, where one can camp and spend a night among the mountains under an incredible night filled with stars!The river bed is called Migrino, which has very soft and deep sand and corrugated. It's extensive and ends at the beach of the same name, in the Atlantic Ocean, where you can camp for free or spend the day until sunset. There is also a place at the same beach where you can rent Razers, Quads, Horses, and Camels to have fun along the beach. It is essential to pay close attention to loose livestock chilling on the road, which is very characteristic of this trail due to many ranches.
Difficulty
In Raining season, specially after a rainy day, you wanna ask the locals if the trail its in good conditions and the river bed not flooded.
Status Reports
There are no status reports yet for this trail.