Outlaw Canyon Rim
Best Time
Spring, Summer, Fall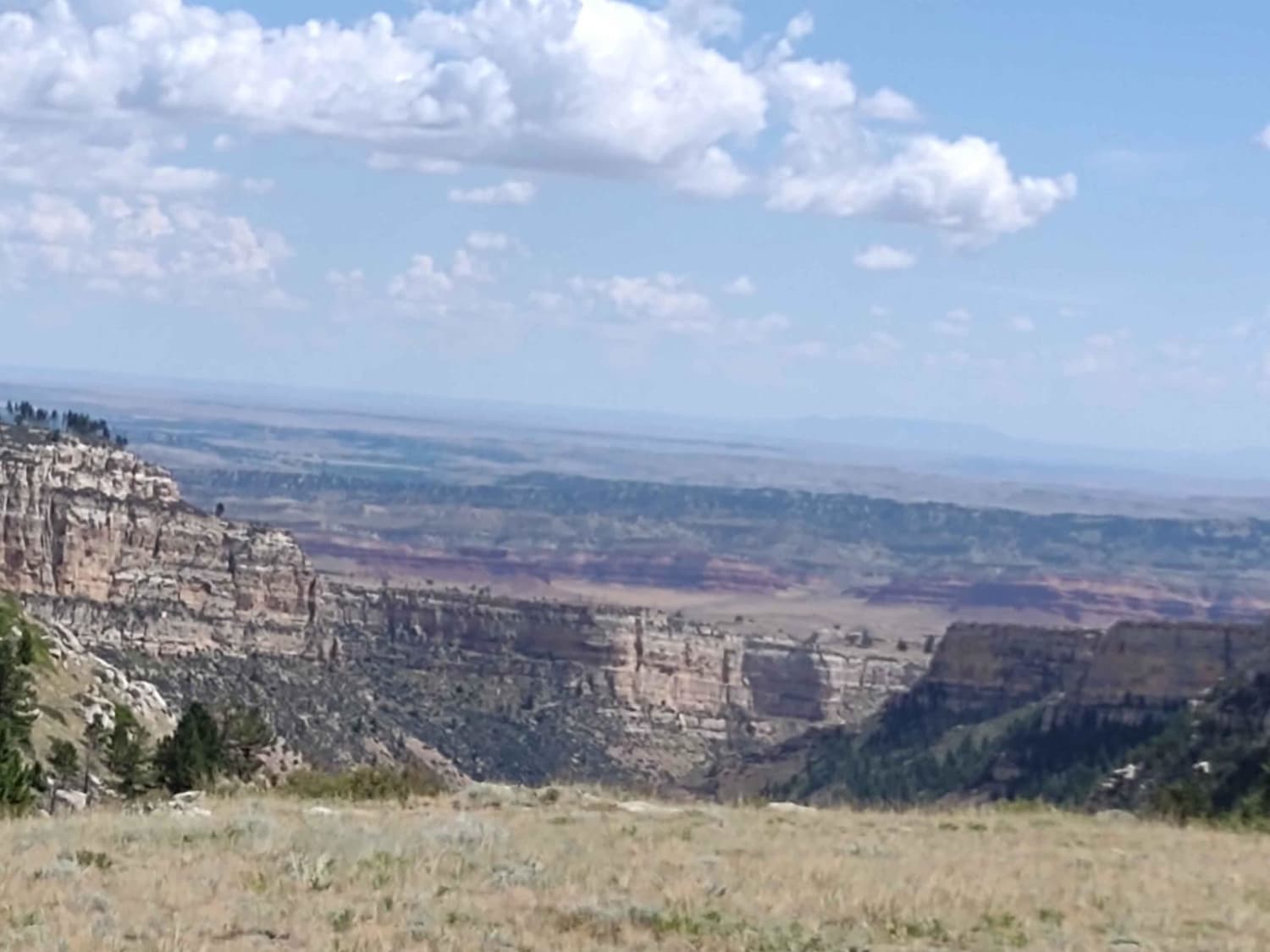 16
Trail Overview
From Outlaw Cave Campground/Hiking Trail, you go up to the rim of the canyon for a 6-mile ride. This trail offers spectacular views of Outlaw Canyon. If it's rained recently, the trail will be muddy. It's rocky in places, and parts of it are off-camber as you move along the sides of the hills above the canyon.
Difficulty
The off-camber portions of the trail are the biggest challenge, and they're not difficult as long as you keep moving. If it's rained, the trail will be muddy in places. And there is a rocky section of the trail, but it's not large rocks that you have to maneuver over.
History
Outlaws in the 1800s and early 1900s sought protection and security from the law by hiding out among the steep and massive canyon walls of Outlaw Canyon. The Middle Fork of the Powder River in the bottom of the canyon offered fish to eat, water to drink and a route to bring horses into the canyon. The caves in the canyon walls offered shade from the hot sun, cover from rain and a hiding place from the law.
Technical Rating