Sandy Caddy Creek Loop
Best Time
Spring, Summer, Fall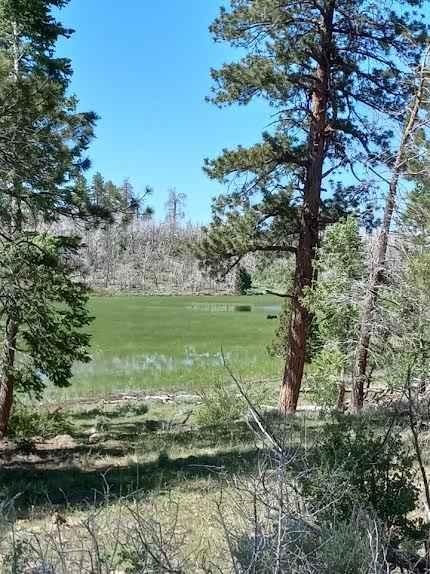 10
Trail Overview
Sandy Caddy Creek Loop starts as a class 2 trail that winds up to a view to overlooks the town of Panguitch, Utah. The trails continue traveling on top of the mountain top and turn to a class 3 as you entire rock fields. You'll begin to traverse down from the top of the mountain and turn left to continue on Sandy Caddy Creek Loop. A warning was placed at one portion of the trail stating that a creek had washed the trail causing difficult obstacles. The trail is lined with some beautiful quaking aspen trees that have superb color in the fall and it's a common connector to other trails in the area. There are deer and other wildlife nearby, including cattle, so keep your eyes peeled. The trail exits in the town of Panguitch, Utah, where you can grab gas, food, or any other necessities.
Difficulty
Trail can range from class 2 through a class 3. There are rock gardens on top of the mountain and as you reach the bottom of mountain, the creeks have washed some areas out, causing some difficult situations. The trail narrows in some areas with pitch and rolls.
Status Reports
There are no status reports yet for this trail.