Sand Flats Road
This is a casual and beautiful trail and a short route into the mountains.
Best Time
Spring/Summer/Fall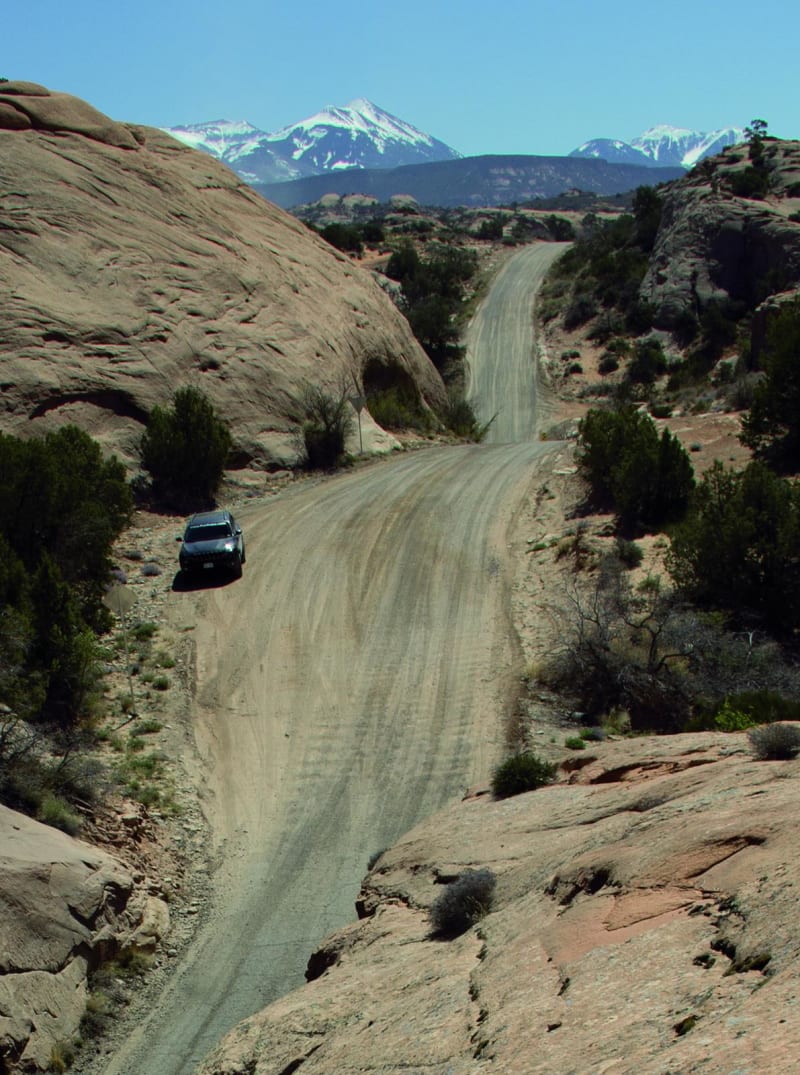 9
Trail Overview
Experience Sand Flats Recreation on this half-day trail. There is free camping available in scenic Porcupine Rim Campground which is on national forest land. Sand Flats road is an access road to Hell's Revenge and Finns & Things. There is a small fee to access this road.
Difficulty
Easy. A wide, well-maintained road in the recreation area. Any car can do this part. It's a little rougher road once in the forest, but is still quite easy unless you run into snow or heavy rain in the fall and winter. Our Cherokee Trailhawk did it all quite easily.
Technical Rating