Pritchett Canyon
The ultimate rock climbing trail. Experts only. Winch almost always required.
Best Time
Spring/Summer/Fall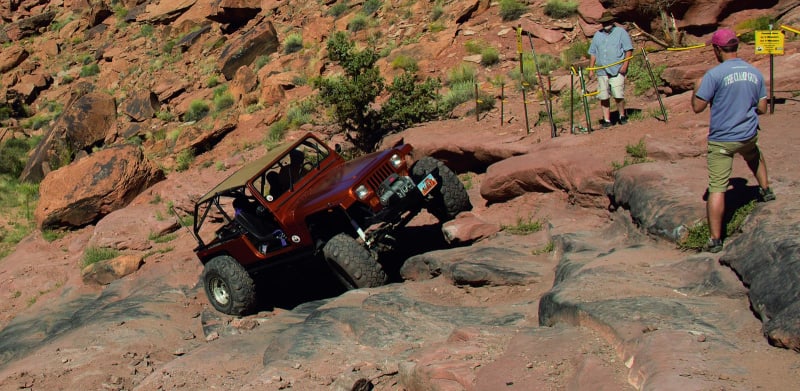 19
Trail Overview
One of the most famous trails in Moab, Pritchett Canyon tests the most experienced riders and toughest rigs. Be prepared to winch and damage your vehicle. Expect off-camber turns, huge ledges and long, difficult climbs. The trail only gets harder as you go on. Flash floods are possible.
Difficulty
Extremely difficult. For big, customized, hard-core rigs only. Huge, off-camber ledges lie in wait for drivers too proud to winch (winch points on Chewy Hill, Rocker Knocker, Axle Hill and Yellow Hill). We left our modified 2-door Rubicon at home and wisely rode with Moab Friends for Wheelin'. Study YouTube(r) videos before you go.
Technical Rating