Poverty Gulch Decent
Best Time
Spring, Summer, Fall, Winter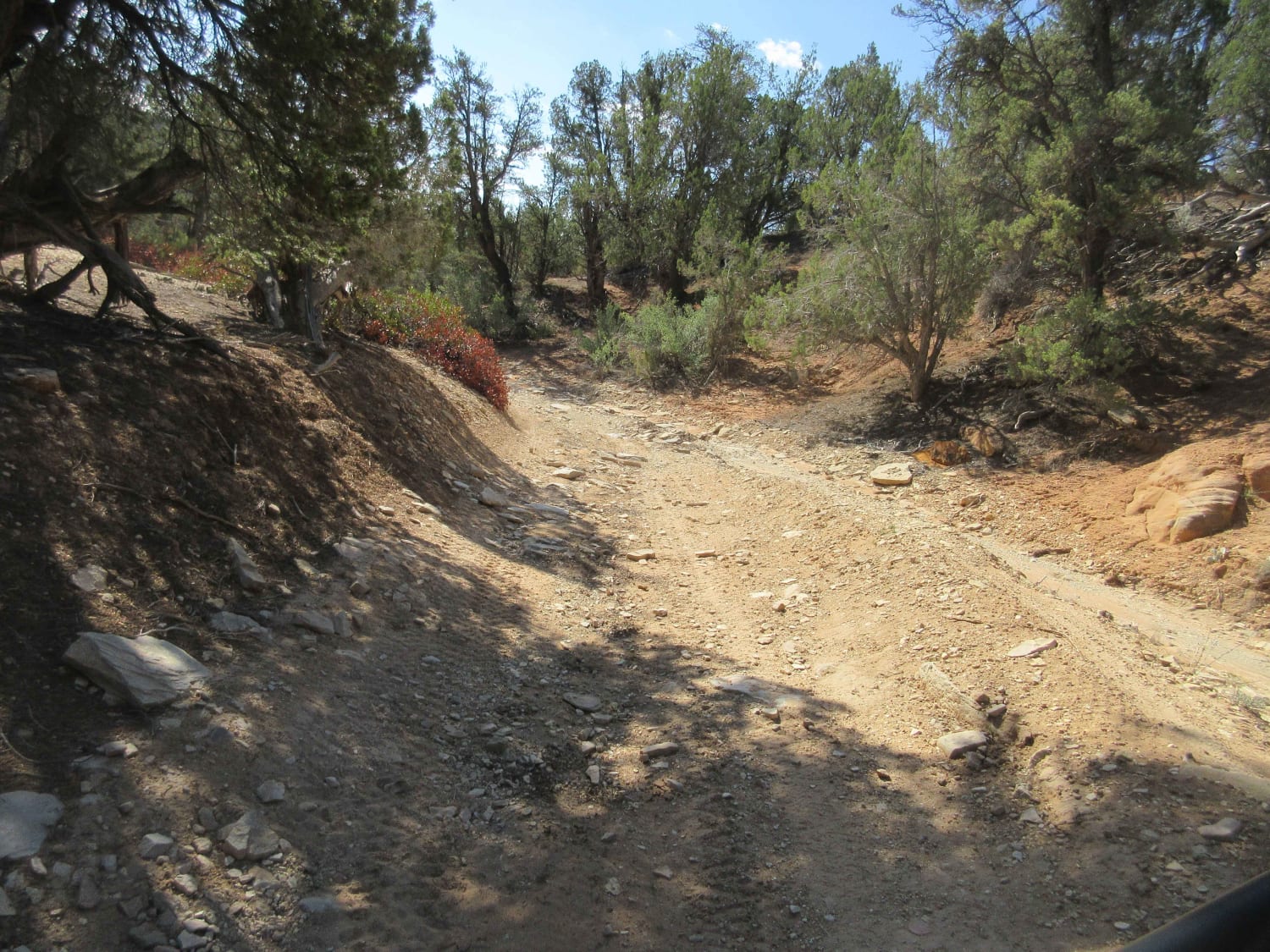 5
Trail Overview
The trail is a portion of the Poverty Gulch trail that includes the descent on a slightly narrower, steeper, and much more windy section of the trail. For those who do not like heights, this can be a challenge as the drop-offs along one side of the trail are dramatic, so are the views. At the end of this trail section, you will have two opportunities for continuing the adventure. Most will want to take both if your vehicle can navigate the hazards. Many continue their descent to the bottom to the petroglyphs and travel the technical section on the way back.
Difficulty
This section of the trail can support most high clearance vehicles. Longer vehicles may find the sharp turns a little challenging and there are rocky areas to navigate. Some of the switchbacks are tight and there is little room for doing two point turns for longer vehicles.
Status Reports
There are no status reports yet for this trail.