Peek-A-Boo Slot Canyon Loop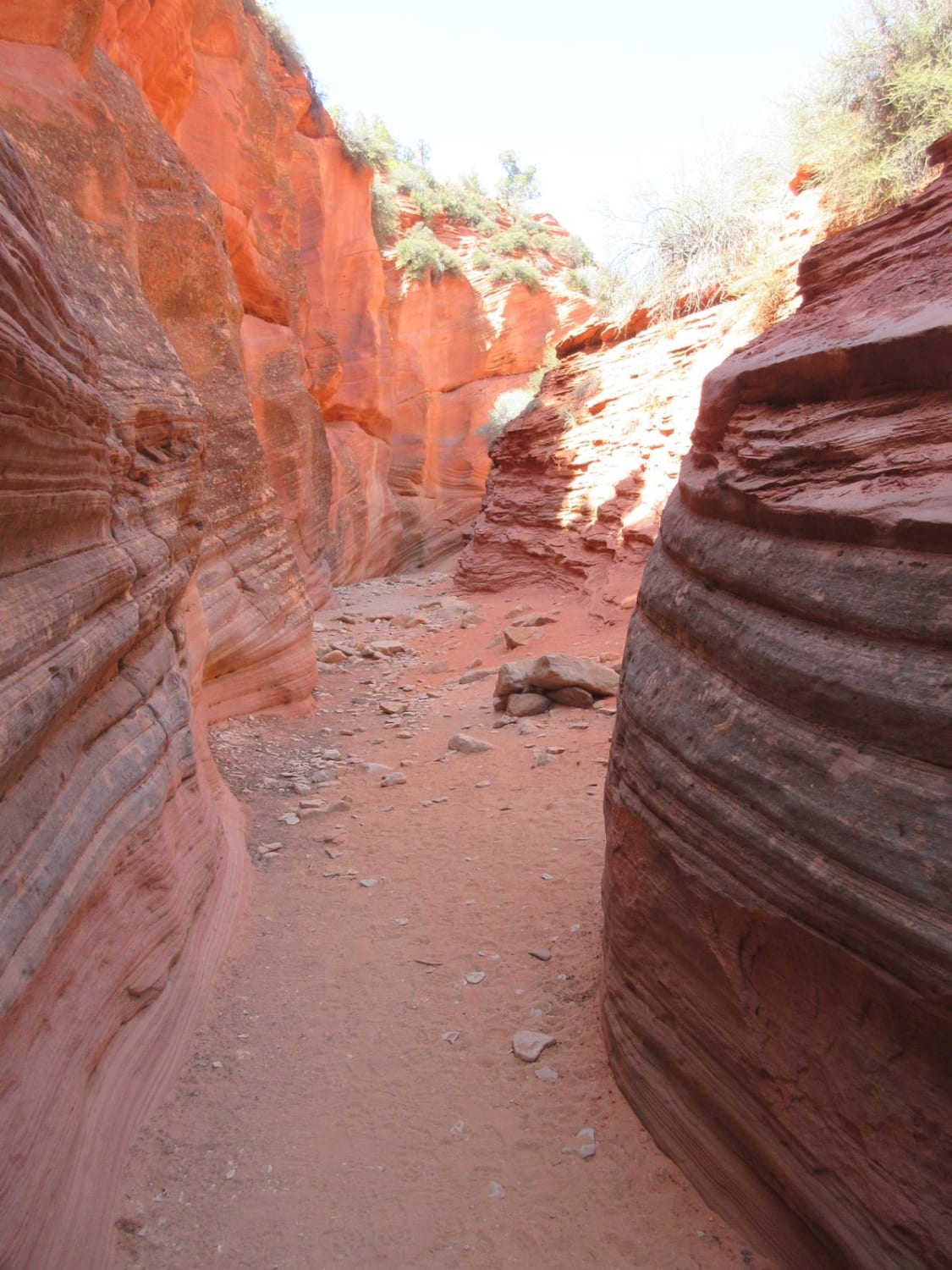 8
Trail Overview
The loop adds significant distance in the deep sand and a relatively steep decent into the wash to get to the slot canyon. If you stay to the southern end and go directly into the wash, the route is accessible by most 4x4s with tires suitable for traversing extremely deep, powdery and loose sand. Most vehicles will be required to air down their tires to traverse the area. The reward is one of the most beautiful slot canyons you have ever seen. Plan on exploring the canyon walls and the wonders of erosion. Also, see if you can find the steps to the native grainary. Hint, they start about six feet above the floor and are shallow because of erosion since they were cut.
Difficulty
Deep sand makes this trail challenging. This trail should not be taken by an any street vehicles that do not have tires that can be aired down or are designed to traverse the deep sand. The entire trail is deep sand other than short areas with some gravel/sand. Do not take this trail during, or shortly after, any wet period. You will be traveling in a slot canyon/wash. Flash floods can occur without warning from thunderstorms miles away.
Status Reports
There are no status reports yet for this trail.