Long Canyon
A fun canyon drive with amazing views.
Best Time
Spring/Summer/Fall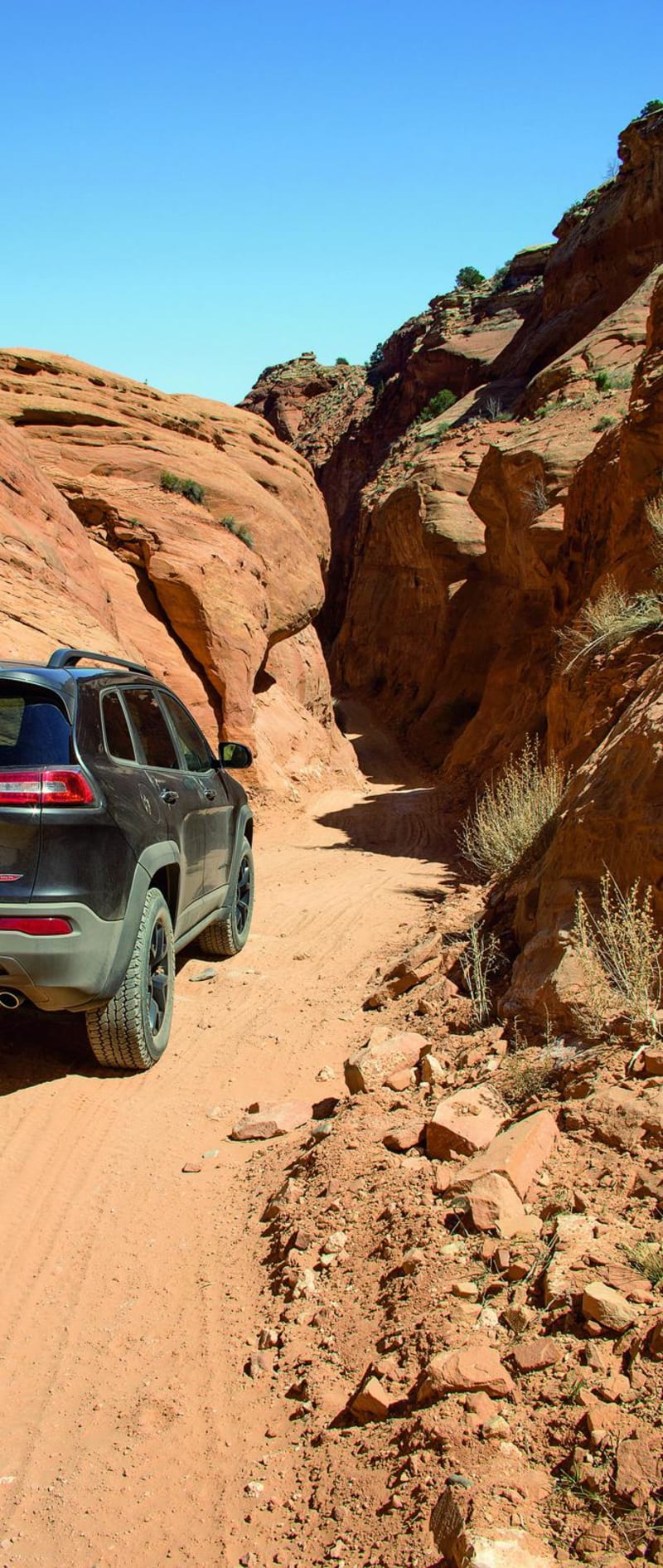 12
Trail Overview
To get the best views, take this canyon trail from top to bottom. Its a really fun way to come back from Canyonlands National Park, Dead Horse Point State Park, or Gemini Bridges.
Difficulty
Easy most of the time; however, after heavy rainstorms, narrow canyon is prone to washouts and rock falls. Check conditions with BLM. Sometimes they have to close the road for repairs. Twowheel- drive vehicles okay going down, but you'll be better with 4-wheel drive going up. Our stock Jeep Cherokee Trailhawk had no problems.
Technical Rating