Jax Trax
Best Time
Spring, Summer, Fall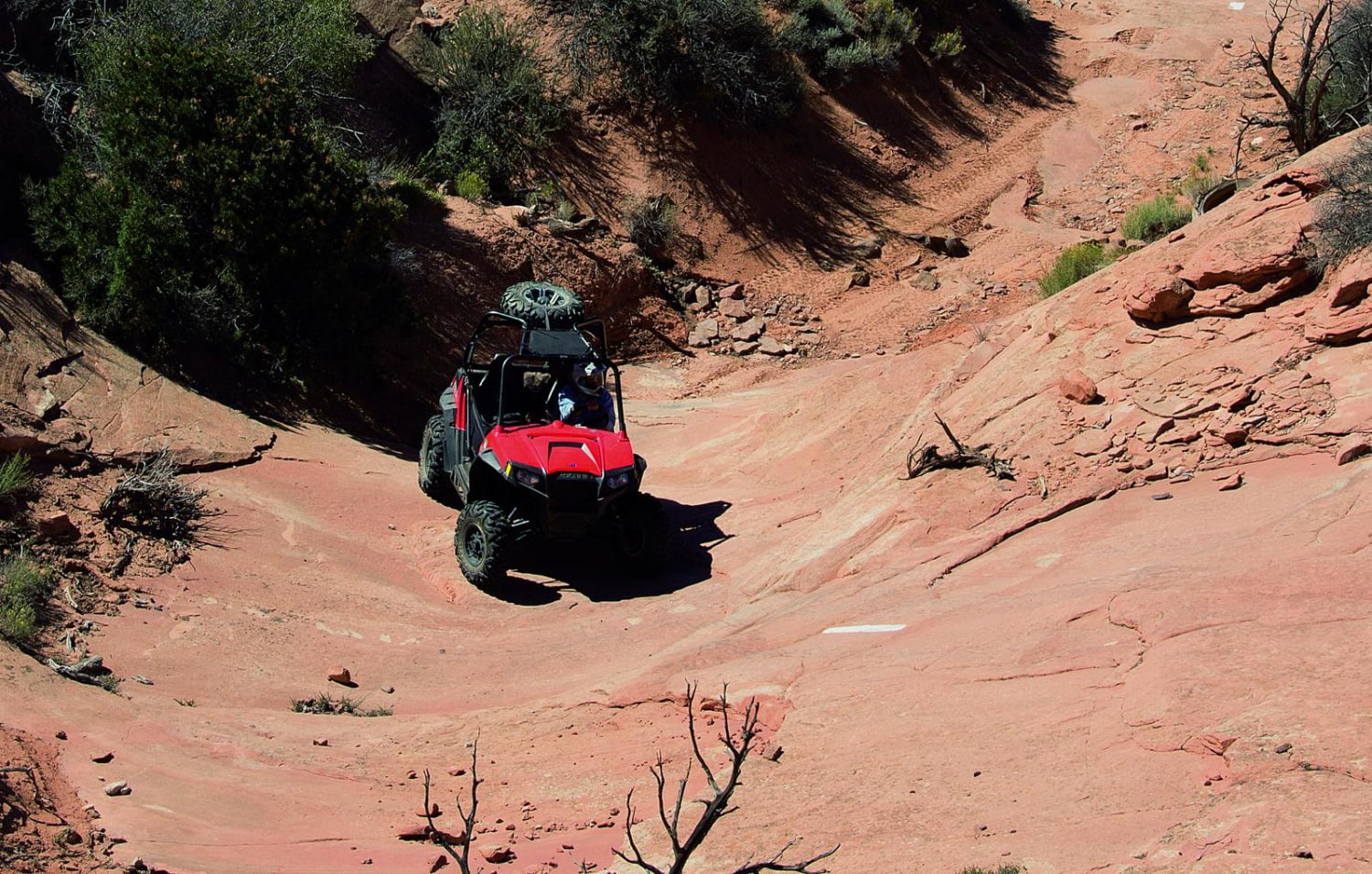 7
Trail Overview
Expect steep climbs, ridges, valleys, tight brush and beautiful views on this route in the Cameo Cliffs Area (i.e. Hook & Ladder Area). ATVs are most common, but the trail is okay for experienced UTV and Jeep drivers. ATVs and UTVs will have the option to extend the length of their ride. Jax Trax is now part of the Easter Jeep Safari.
Difficulty
Difficult. Steep and ledgy in several places. El Diablo is extremely steep going up and down, but otherwise has no obstacles. Narrow in places with tight, scratchy brush. Aggressive, stock, high-clearance 4x4 SUVs can do it with experienced driver, but expect pinstriping or even a scratch or two.
History
The Red Rock 4-Wheelers chose the name of this trail to honor the late Jack Bickers, former member, pioneer backcountry explorer and author of numerous Moab maps and guidebooks. FunTreks has many of his books (now out of print).
Technical Rating