Coral Pink Sand Dunes
Best Time
Early Summer-Fall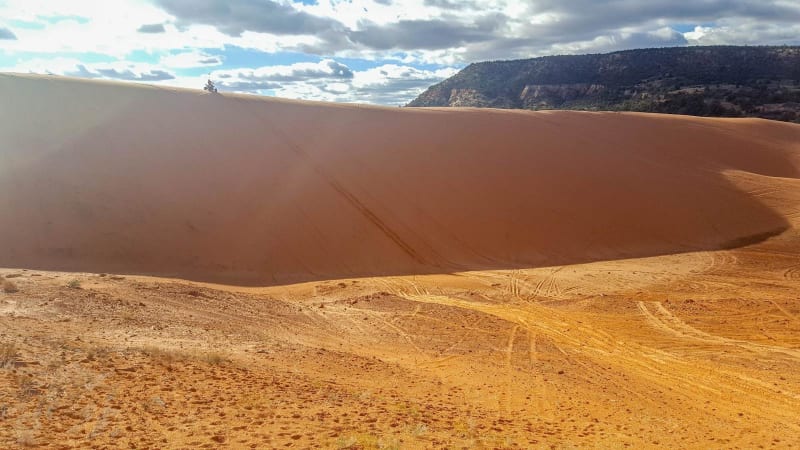 10
Trail Overview
Coral Pink is a nice state park in far southern Utah, close to the Arizona border. There is camping available at or around the dunes or hotels located in Kanab. These dunes are open to OHV vehicles and hiking. There are sections of the dunes closed to vehicles, so please obey these laws as it is part of a wilderness study area and they would love nothing more than excuses to close to all vehicles. Please respect any hikers you encounter or the other way around for the hikers so we can all continue to enjoy this beautiful place. These dunes are fairly small in height and about medium size in area. There is enough area for 1-2 days of riding. The tallest dune is probably about 75 feet tall, and they can be very steep. These dunes are fun to ride, but are probably more for beginners to intermediate riders on stock or slightly modified machines. Expert riders that like the huge dunes will probably leave disappointed. If you don't expect giant dunes, these are very fun to ride and offer some of the most scenic dunes found anywhere. This would really be a great place to teach people how to ride on sand. At first glance, the size wouldn't warrant sand tires, but the sand is very dense, and lower powered machines would definitely benefit from sand tires. This area is probably better visited in Spring or Fall since it gets extremely hot in summer. There is a large open parking area big enough for a lot of trailers.
Get the App
Find Off-Road Trails
Unlock more information on Coral Pink Sand Dunes.