Chicken Corners
Best Time
Spring, Summer, Fall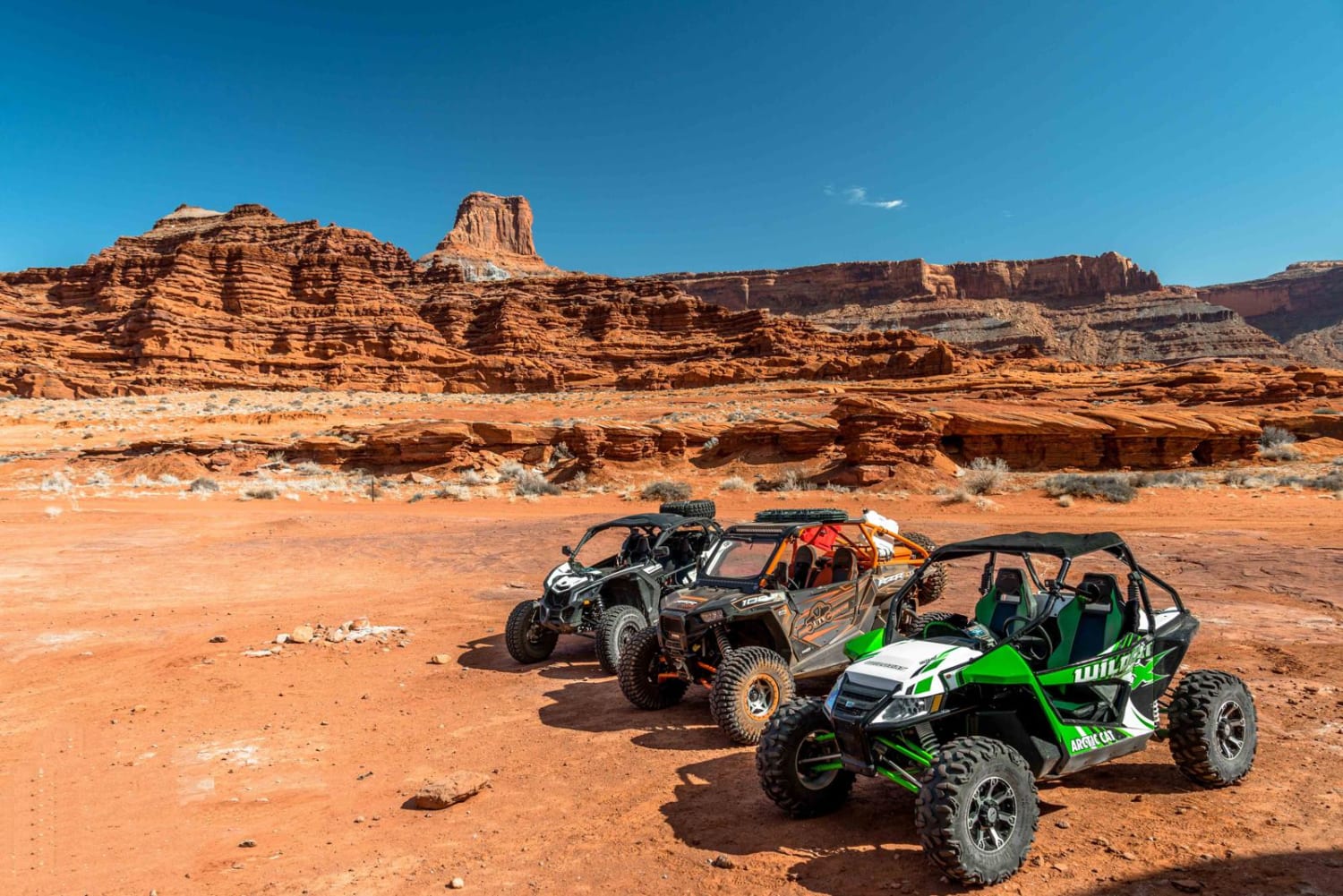 10
Trail Overview
The route winds primarily along the Colorado River, but you can stop to explore some catacomb caves along the way, and the scenery is phenomenal. Chicken Corners travels along a high, steep cliff overlooking the Colorado River. You will likely run into dirt bikers and mountain bikers, so please be respectful. This ride has the option to connect to Lockhart Basin.
Difficulty
Moderate. We are tempted to call this trail easy, but there are just enough small ledges and rough spots to give it a moderate rating overall. Suitable for stock, high-clearance, 4x4 SUVs. You might not use your 4WD.
History
We've been told by a few Moab residents that the correct name for this trail is 'Chicken Corner,' not 'Chicken Corners.' After all, there is only one corner. But the plural version has been used for a long time by both the BLM and the Red Rockers, so we'll stick with that. The name is derived from Moab tour-guide passengers who choose to walk Chicken Corners rather than ride. Source:BLM website.
Technical Rating