Bull Mountain
Best Time
Mid June-Mid November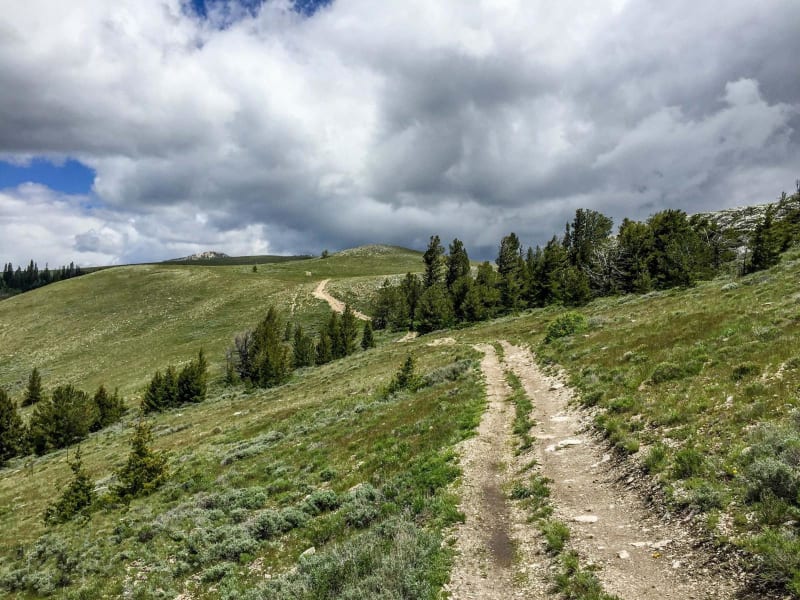 10
Trail Overview
Bull Mountain is a great destination for pretty views and solitude. This trek covers the off-road route.The Mountain is in extreme northern Utah on the Idaho border. In fact, part of the drive in is in Idaho before crossing back into Utah. Bull Mountain is the high point of Box Elder County at just under 10,000 feet. If you have ever been in the area of Park Valley you would think this would be a barren ugly mountain. This is not the case, as there are beautiful forested areas with huge cliffs. Bull Mountain is a huge plateau that stays above 9,000 feet for several miles and has no distinctive peaks. If it weren't for a small marker you would never be able to pick out the high point. This trek will cover the road that begins in Yost. There is a lot of private land here, but there are parts of the road on private land that the owners allow use on. Please respect these boundaries because access in private areas is a rare treat and could easily be ruined for all. After finding a great parking spot you will head south up the canyon. There will be several small water crossings any time of year.
Get the App
Find Off-Road Trails
Unlock more information on Bull Mountain.