Goldthwaite Gallop
Best Time
Spring Summer Fall Winter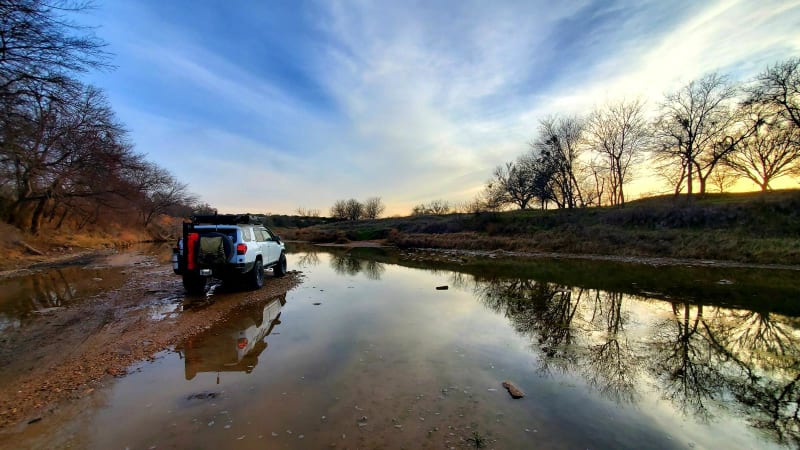 19
Trail Overview
Beginning just south of the town of Goldthwaite, the trail begins at Ranch Road 3023 off of Hwy 16. A few miles of paved road abruptly ends and becomes a dirt road leading south towards Shaw Bend of the Colorado River. The long sweeping straightaways of the county road end after turning on to County Road 427, where the road becomes marked with hills and curves as it loops around the north end of Shaw Bend. A quick turn onto a dirt road leads towards Double Ford at the Colorado River. The road quickly goes down towards a water crossing which is typically gentle and under a foot deep. Be sure to remain cautious of fast currents and high water levels after storms in the area, checking the current and depth before crossing. The trail continues on past a rock quarry where large trucks and commercial equipment may be sharing the road. Continue down the road past the quarry and towards Hwy 16, just north of the town of San Saba.
Difficulty
Easy for the most part, and the water crossing is typically 2WD friendly, but may be deeper at some times.
Get the App
Find Off-Road Trails
Unlock more information on Goldthwaite Gallop.