Wild Cat Rock Trail
Best Time
Fall, Summer, Spring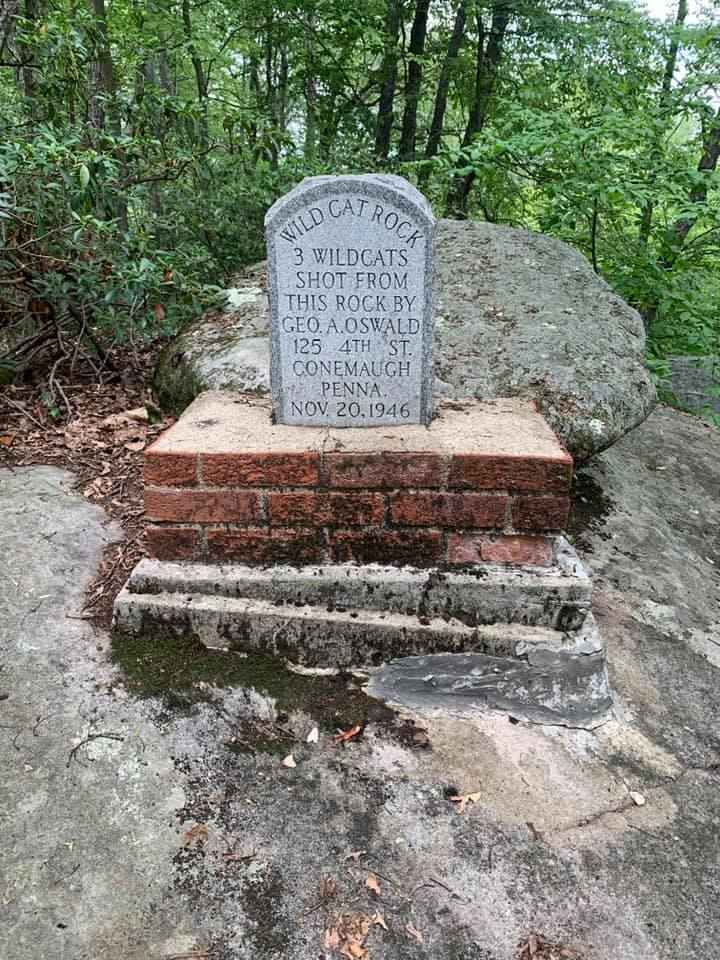 5
Trail Overview
If you're on Lost Reactor Trail, this is more of an oddity to visit while you're there rather than a separate trip. The power line getting there is short but very rocky. It is also an in-and-out. Wild Cat rock is on the Quehanna hiking trail, so you may see people in the area. While I'm not sure exactly what happened here, someone found it worth hauling several hundred pounds of masonry into the forest to erect a kind of creepy tombstone on top of a boulder. Once you reach the end of the trail, you will see a small hiking trail to your left that is a short walk to see Wild Cat Rock.
Difficulty
The power line is very rocky
Status Reports
There are no status reports yet for this trail.