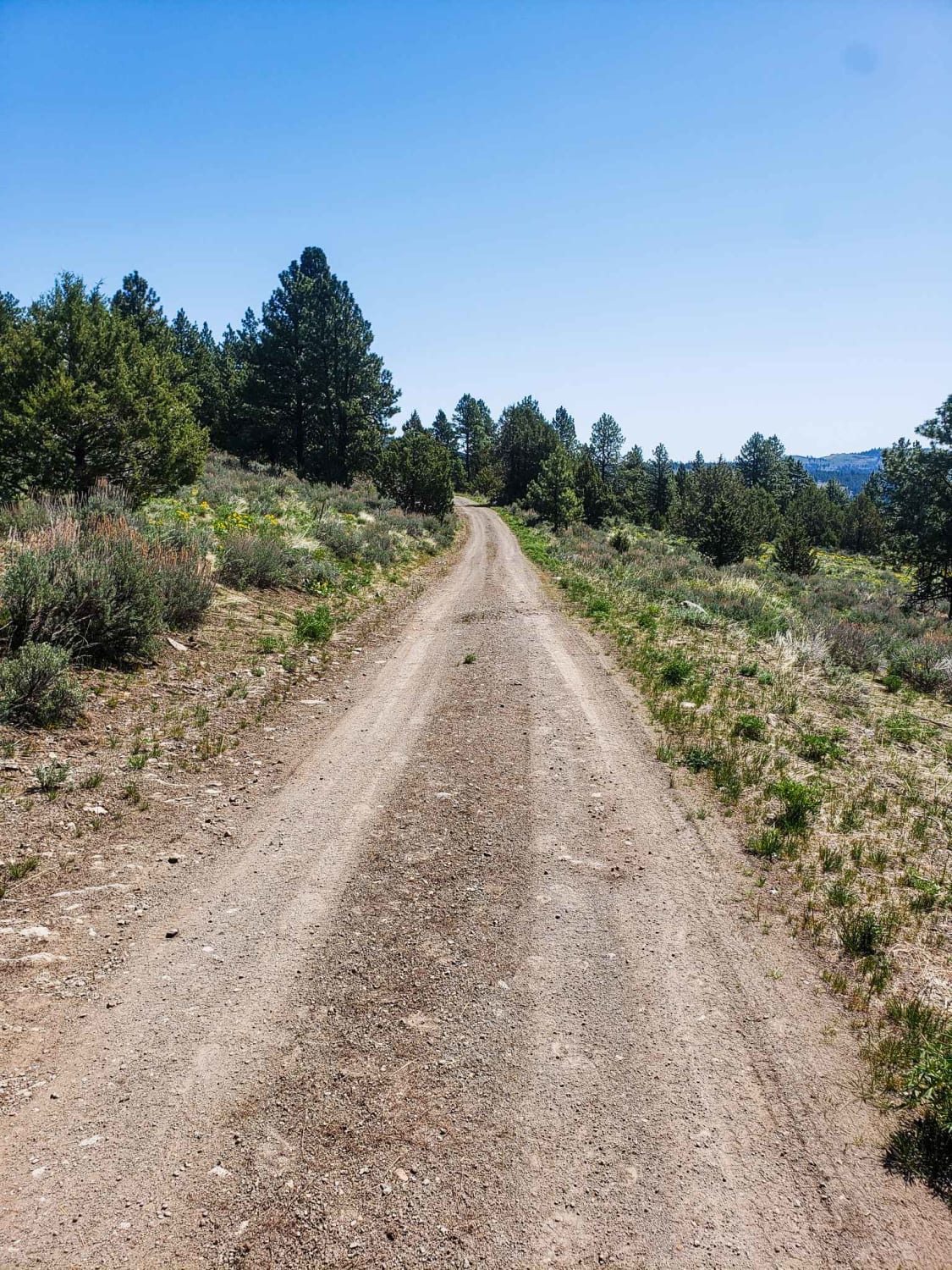 10
Trail Overview
This trail is a great access to the south side of Calamity Butte through Ponderosa and mixed conifer forest. There are beautiful aspen glades in several places along this route. The trail is mostly natural road surface but is gravel near the north end. Obstacles include a few easy water crossings, mud after precipitation, deep ruts, and deepwater drainage dugouts. There is private land in the area, please respect private property. This route is impassible if there is difficult or impassible in areas during rain or snow. There is cell phone reception in areas but it is unreliable. Generally, places with good views on the south half of the route can have decent reception, while the north half of this route generally lacks reception. From viewpoints on the south half of this trail are overlooking the canyon at the head of trail creek and Black Rock on the mountain in the distance. This trail can be an out and back route from Rattlesnake Creek Road, or can be a loop from Rattlesnake Creek Road to the Calamity Butte Fire Lookout route to the East to Forest Service Road 28. The nearest town is the small town of Burns, 40 miles to the South.
Difficulty
Water crossings, water in gullies, large ruts and rocks, and potential for downed trees on road.
History
This area is the traditional land of the Paiute Indians. For the last 100 years or so it has hosted cattle foraging, logging, and a variety of recreational uses.
Technical Rating