Oak Grove/Timothy Lake
Best Time
Spring, Summer, Fall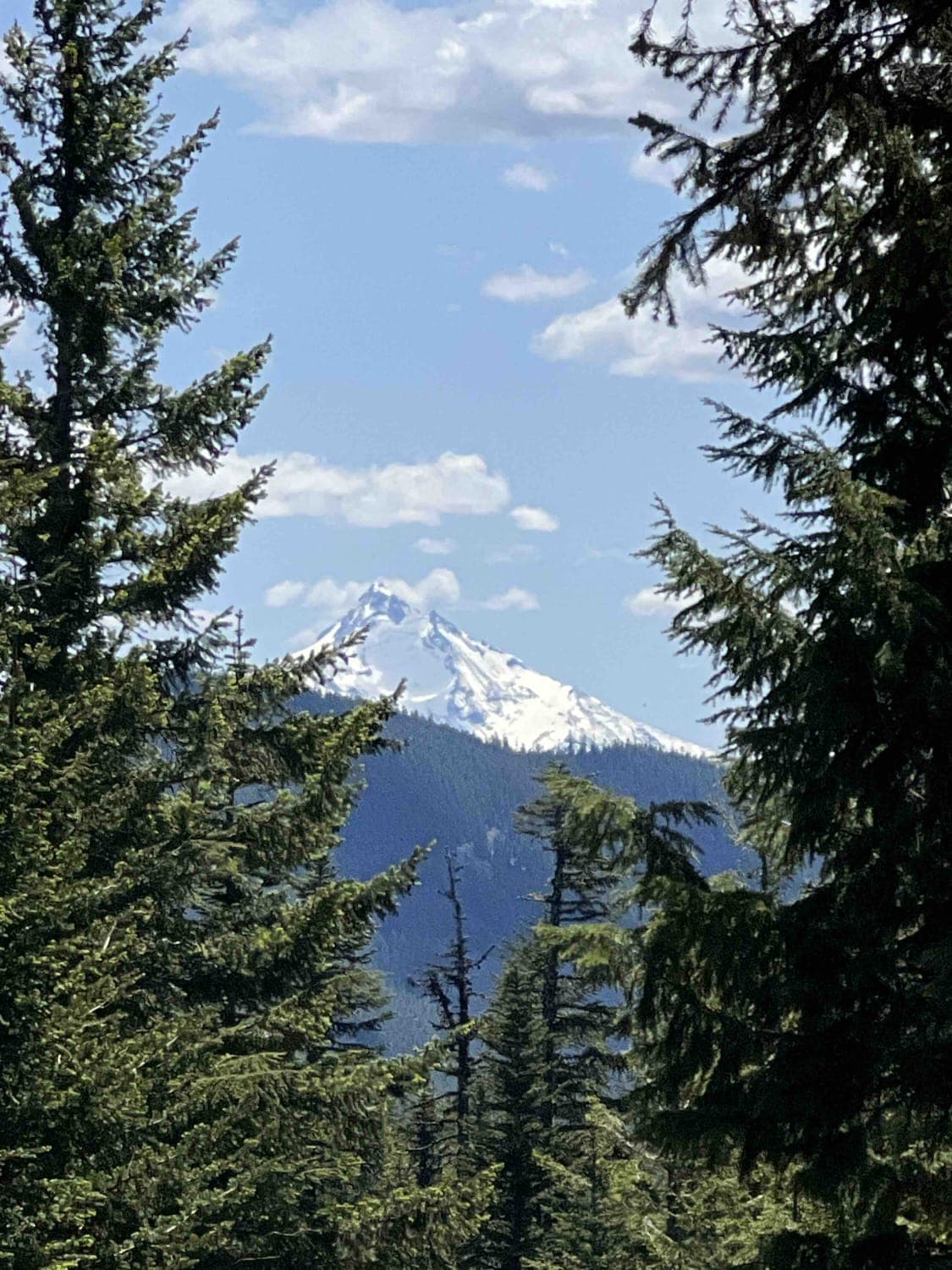 10
Trail Overview
The Mount Hood National Forest is nestled in the Cascade Mountain Range which is in the Pacific Northwest in Oregon. It encompasses 1.1 million acres of beautiful forested land to include an active volcano called Mount Hood which sits at an elevation of 11,240 feet. In September 2020, a fire broke out in this area called the Riverside Fire which destroyed a section of Forest Road 57 which was the bypass that went from Highway 224 at Ripplebrook Campground to Timothy Lake and Highway 26. I was able to create a new bypass which is safe for all higher clearance vehicles. I wouldn't suggest any low-clearance vehicles due to potholes, larger rocks, steep drop off's, and very steep climbs and descents on this trail. I started this trail on the south side of Highway 224 going north from there I started the climb into the beautiful green forest lined with Douglas Fir. This area has several signs that state that there could be downed trees, falling debris, and flash flooding. Use extreme caution during heavy rainfall and wind. Once on your climb into the trail, you will find hidden creeks along the way that you can stop and enjoy the glacier-cold water. Dispersed camping spots are first come first serve but are primitive with no running water or restrooms. They are located in several areas which are hidden throughout this 10.3-mile trail. Even with the fires in 2020, there is so much wildlife and plant life that has come back, and its absolutely stunning. Epic views of Mount Hood and the Cascades will not disappoint. In this area, you will find cougar, spotted owls, elk, deer, and even wolves. Due to the amount of winter snow, this route is not accessible and is closed during the winter months.
Difficulty
This bypass is steep with steep drop off's, ledges, deep potholes and rocks that could cause undercarriage damage if taken in a low clearance vehicle. There also could be downed trees, flash floods and rock slides due to the 2020 Riverside fire. These roads are not accessible during the winter months.
History
Mount Hood National Forest was explored back in the Oregon Trail days which included the Barlow Road Trail. Here in this area the trails you will drive on were created well before cars were. Wagon tracks can be found from the wagon days. Here is a website on the Mount Hood National Forest. https://www.oregonwild.org/mount-hood-national-forest
Status Reports
There are no status reports yet for this trail.