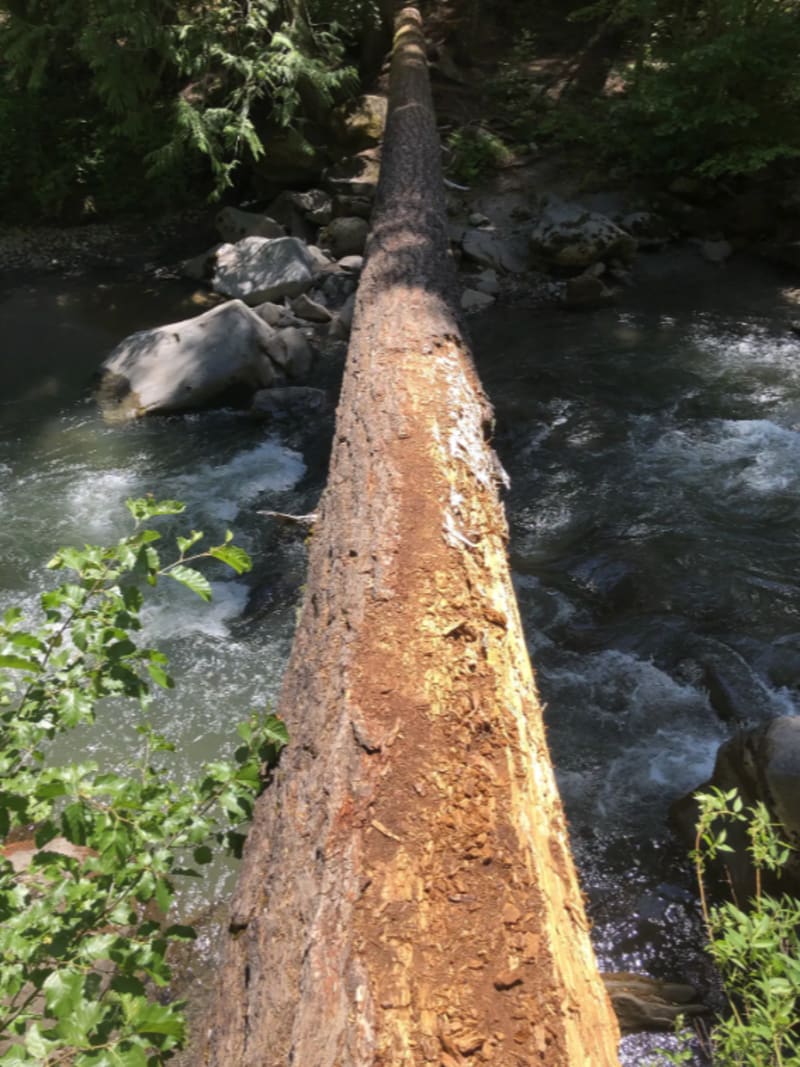 5
Trail Overview
This is an access route to a remote campground along the edge of Mount Hood National Forest. The terrain is mixed gravel and pavement along NFS roads until the last few miles down into the campground. At this point, the road is rougher, one-lane and has exposure as it drops into the canyon to access the campground along the White River. There is an old, unmaintained river crossing that accesses a single camp site and then continues on to the north to connect with the historic Barlow Road route. This crossing is only achievable during low water and with 35"+ tires and lockers, due to the boulders along the south bank. Conditions here will change after each storm season.
Difficulty
This route as a whole is easy, with the switchback descent being a little more difficult. The river crossing would itself may be very difficult depending on current and bank conditions.
Get the App
Find Off-Road Trails
Unlock more information on Keeps Mill South.