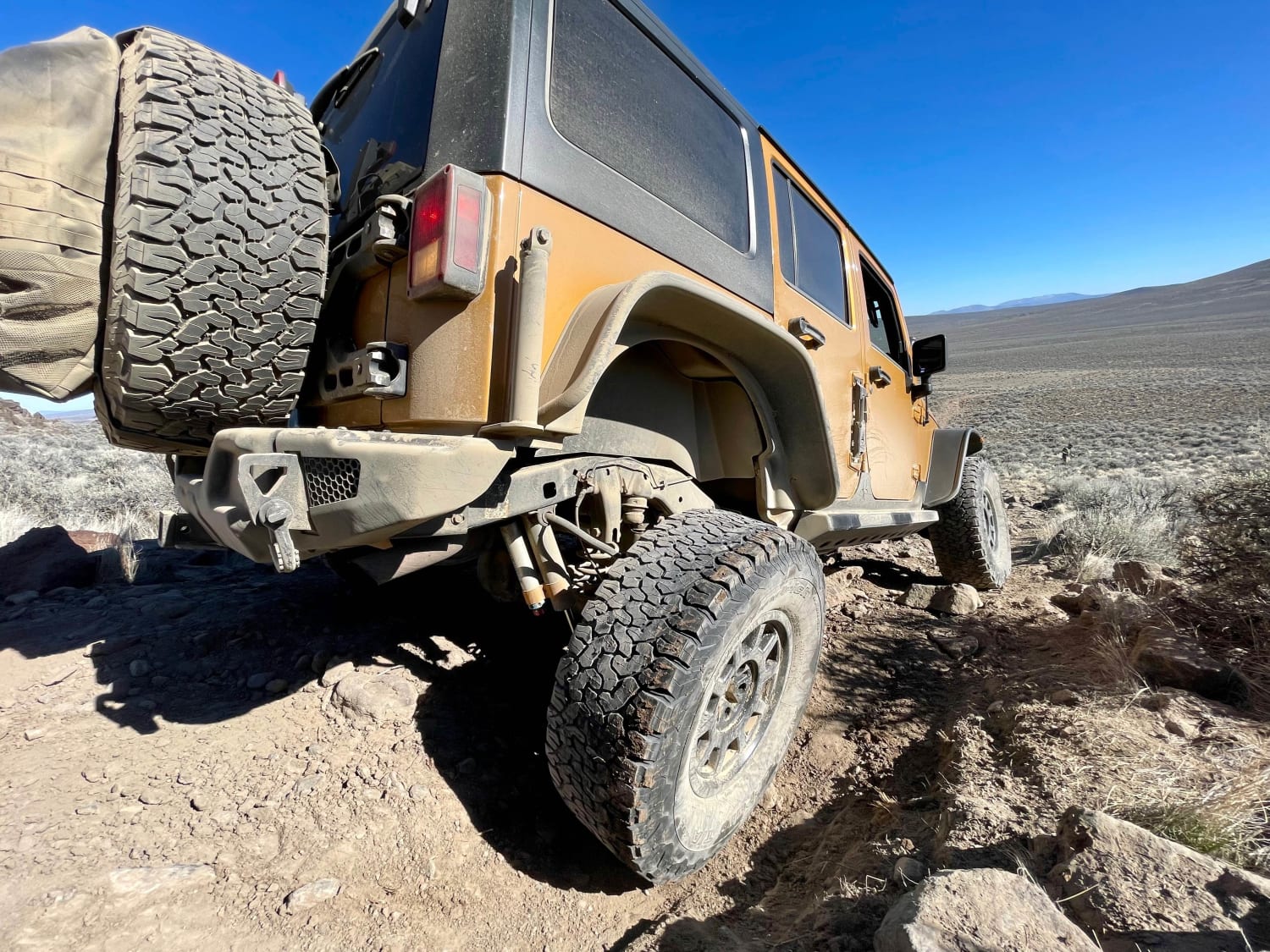 13
Trail Overview
This one was a fun one. Very rocky road with deep ruts in areas. The whole journey took us through a fairly flat sagebrush terrain with some elevation change and beautiful rock outcroppings. There are many places to pull off and explore. There's a fairly steep ascent at the end of the route to the crash site that leads up to two trailheads. Each leading to a different plane crash. We went to the A-6 site. We were able to drive the trail, but it is very, very rocky.
Difficulty
On the route we went there were a few place that 4x4 with lift was necessary. Large rock in road that had to be driven over. Not impassible by any means and locker not required but would be challenging and intimidating for a novice. Any rain and the road would be nearly undriveable.
History
The A6 crash site is a military plane that crashed years ago. They left the debris untouched as a memorial for the two people that died.
Technical Rating