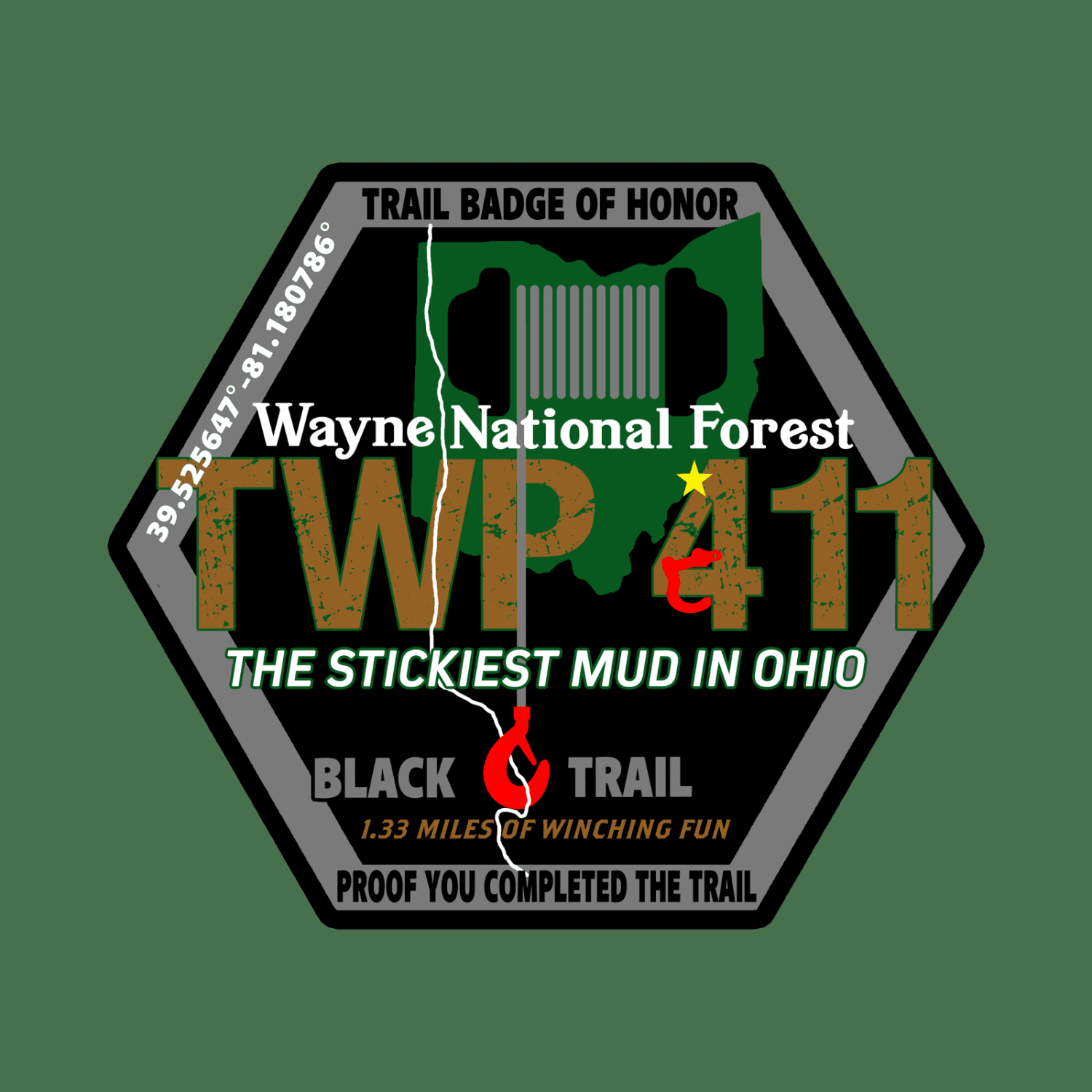 9
Trail Overview
This is a black trail by color standards at Hatfield and McCoy. Most people will not be able to get through this trail without a winch. If it is raining or has been raining in the week before your ride you may need two vehicles and both have winches to get through this trail. It is the stickiest mud in southeastern Ohio. The area has clay-based mud that when mixed with a small amount of water will not clean out of tires. It does not matter what your tread or the depth of your tread is, most likely it will cake in becoming slicks. At this point, you will need to be winched through a section of the trail close to the middle point. This trail starts with a German Cemetery that is very cool to visit from the 1700s and then once you reach the wide open area it becomes muddy because of no way for the water to run off the trail. There is a natural bridge off to the side of this trail and also a giant cave that you can walk to from this trail. It is highly encouraged to visit. Once you make it past the muddy area you will come to a section of road where you have to cross an exposed plastic culvert that is very slick. Winching would be advised to get over this obstacle if you do not think you can cross it safely. After passing the culvert it is mostly downhill from here. This trail is a favorite amongst the locals and is constantly ridden by SxS, dirt bikes, high clearance 4x4 vehicles, and other off-road rigs. It is not advisable to try this trail with any stock vehicle of any size. Video of mud on YouTube at this link https://www.youtube.com/watch?v=fqOyeoxf3f8. Start the video in middle to see the area where winching is required.
Difficulty
Off camber trail with deep mud holes and clay mud that will not clean out of tread. Area is extremely difficult for even modified off-road vehicles. Rock bouncers are the only vehicles that do not have trouble on this trail.
History
The trail used to be used for a byway of locals but is only used for gas and oil traffic to maintain wells currently. The road is not maintained ever.
Technical Rating