Ute Canyon
Best Time
Spring Summer Fall Winter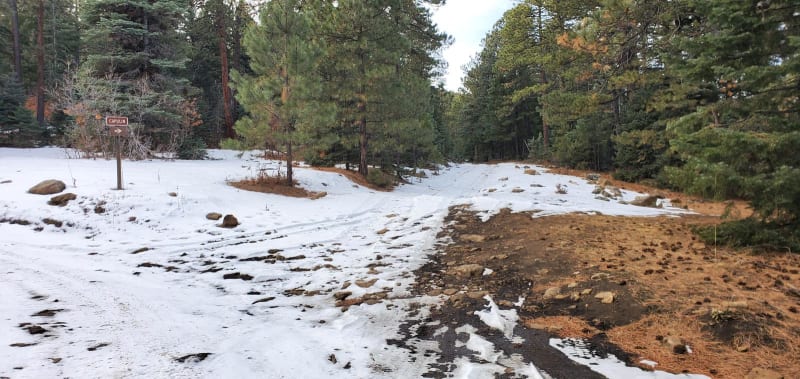 14
Trail Overview
A nice in-and-back trail on forestry service roads through the Santa Fe National Forest near Ledoux, NM and Morphy Lake State Park. This is a woodcutting area so there can be the occasional traffic, but the trail has places wide enough to pass. The surface is mainly dirt and gravel with some rocky areas. There are some ruts and holes up to about a foot deep, most of them are avoidable. After a heavy rain or snow, the trail could be impassable. There is spotty cell service along the trail. Some good views on the way up and down.
Difficulty
The trail is easy. There aren't many obstacles that a stock, high-clearance SUV wouldn't handle.
Get the App
Find Off-Road Trails
Unlock more information on Ute Canyon.