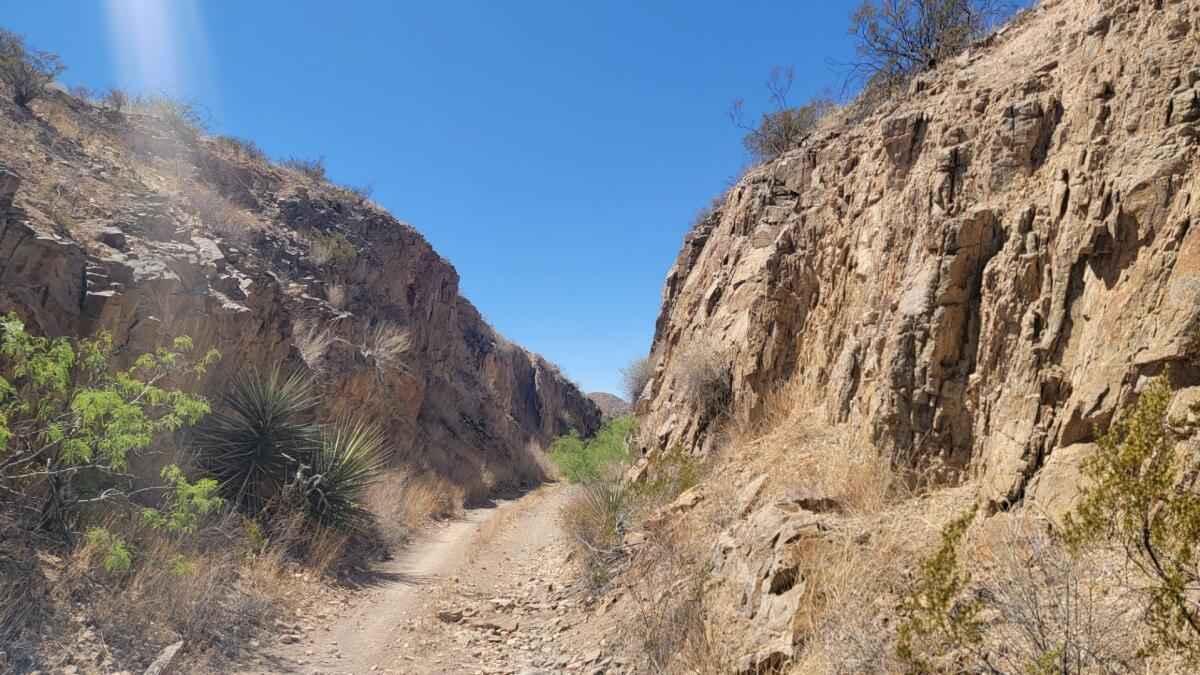 6
Trail Overview
This trail is about 6 miles long right outside of Oro Grande New Mexico. There are many trails in the area that lead to old prospected mines. Many of the mines are closed off but a few are open and should be explored with precaution. On this trail, you will encounter a variety of terrains. This is a desert terrain that takes you through the mount. The initial road is well taken care of but once you start heading towards the mountains it does go through multiple washouts. There will be multiple places where it does have 12 into 18 in washouts and boulders around 12 in tall. This trail is open all year around and there is plenty of BLM land to spend the night on. This is a very arid environment thus during the summer it does reach over 100 degrees and not much shade is available. When it rains watch out for flash floods in the area. The closest gas station is the 1 in Oro Grande and has plenty of snacks and an air/water machine($1) to get small supplies and fuel up. This trail is very scenic and crosses through a mountain that was carved out to get a train through (the cutout) in the old prospecting days.
Difficulty
This trail is not difficult but does have some washouts that get rutted out by the rain and can become difficult to pass. There is an area where the rocks and ledges are 12 in and loose rocks are prominent. It does have one area where the washouts have created an off-camber section in the road and made it a little more challenging but adds to the experience.
History
This whole area is full of old mines where they would process and extract turquoise and copper. The reason there is a cut out in the mountain is due to the old prospectors have difficulty having to take the processed materials out of there. Thus they cut out a piece of the mountain to be able to run a train through the area and connect to the Union Pacific trains. This area was also mined prior to that by the native Americans for the Turquois found in the area. There is still active mines that run in the are but are seasonal.
Technical Rating