Clara Peak
Best Time
Spring, Summer, Fall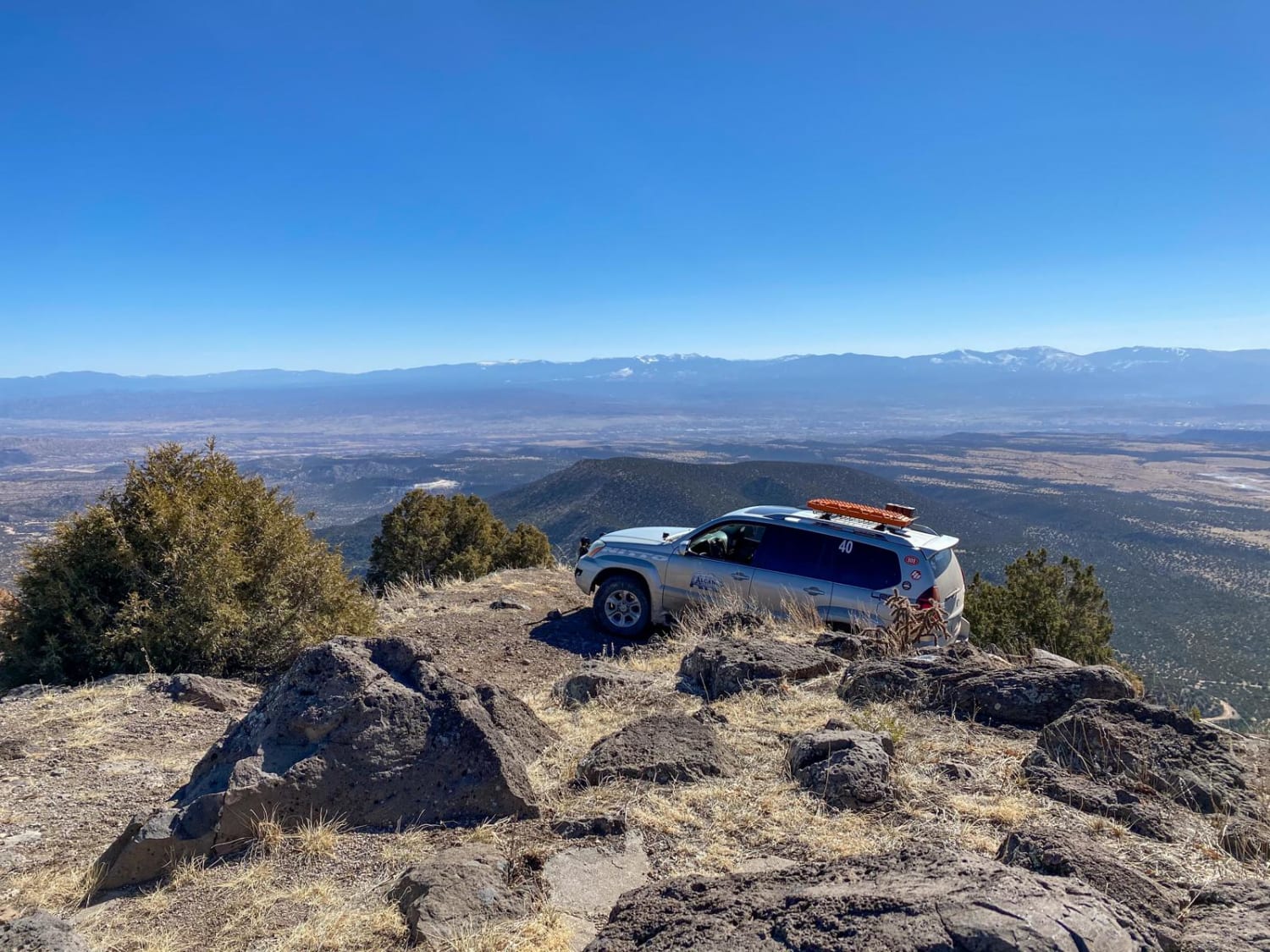 8
Trail Overview
Clara Peak a relatively relaxed drive starting through the plains of the lower BLM land east of Espanola before starting to climb in the Santa Fe National Forest. 31 mile road which lasts the majority of the drive is a well maintained dirt road with spectacular views of the surrounding area. When you turn onto Lookout Road for the last couple miles of the ascent, the road becomes more rough and narrow with larger fixed and smaller loose rocks. The final stretch yields a one-car width road with tight switch backs, steep drops to test your acrophobia, and the second to last switch back is the last tight turn around location. The primarily vacant BLM land allows for ample turn offs for remote camping and a couple camp sites located in the Santa Fe National Forest. In the Sante Fe National forest you have the option to continue on 31 mile road as it ascends providing ever improving views of the National Forest as Espanola shrinks in the distance. You will find more off roading and hiking trails as you ascend. Beware of potential snow and snow drifts on the road limiting higher elevation travel in and around winter.
Difficulty
The last few of Lookout Road become more technical with steep, narrow roads, tight switch backs, loose rocks and larger fixed rocks. This requires 4x4 and high clearance which can easily be overcome by a short hike.
History
As you ascend and at the top of Clara Peak you will see the foundation reminds of a couple homes. These buildings are from the 1950's as part of the 1949 Fire Plan as Clara Peak once known as Santa Clara Peak could provide ample viewing of the surrounding forest. The Clara Peak lookout remained staffed and operational until 1993 and was demolished during the winter of 1993-1994 which means this lookout was in use for just over 40 years.
Technical Rating