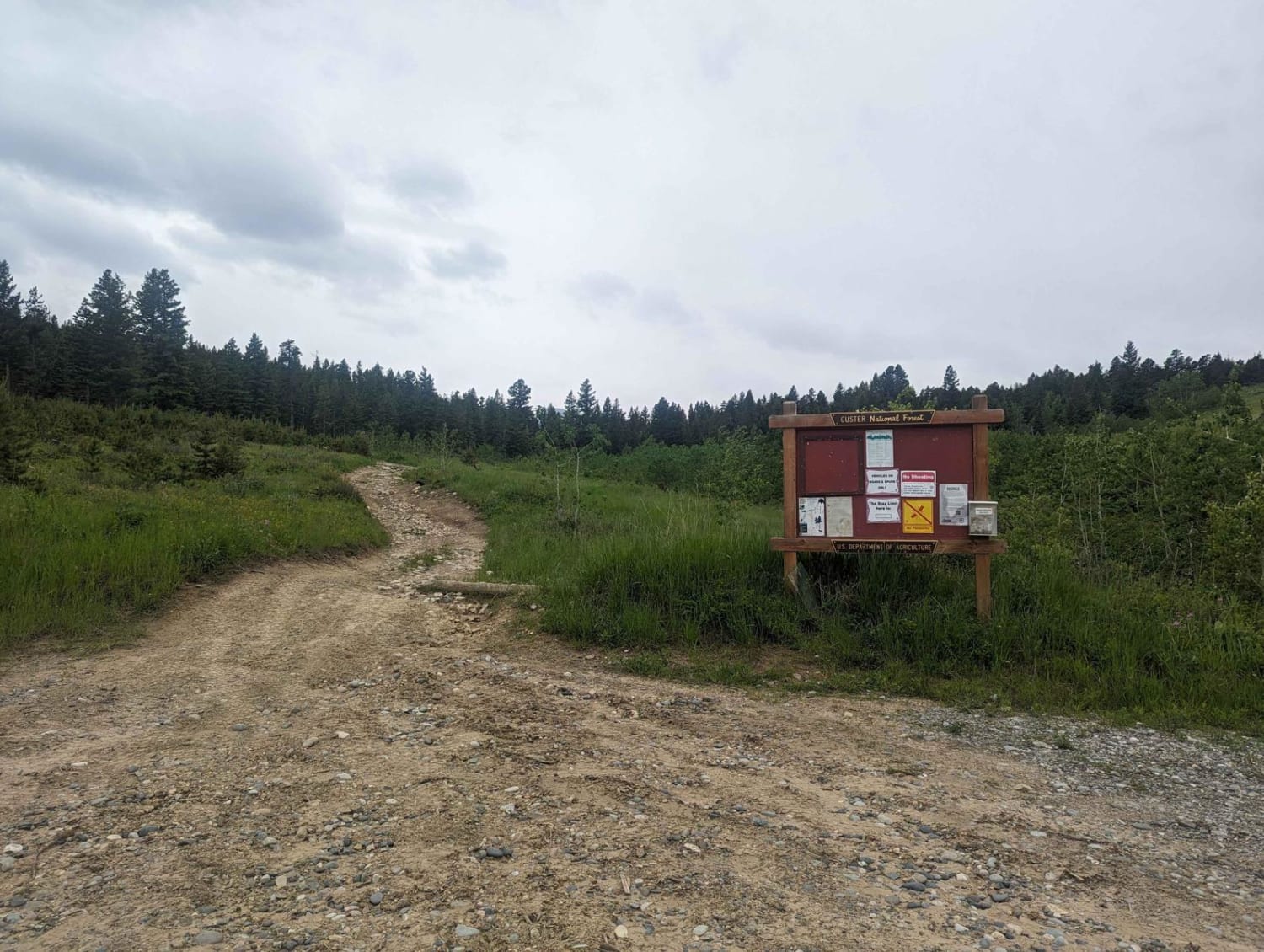 15
Trail Overview
Benbow Jeep Trail is a 4x4 trail located in the Custer National Forest in Montana. It is 8.5 miles long and travel time is about 2 hours from parking to the mine site. The trail is rated as moderate to difficult and is best suited for experienced off-road drivers. It is open from May to October. The trail is Forest Service Road 2415 and is open to all vehicle types. The Motor Vehicle Use Map for this area is Custer Gallatin National Forest North Beartooth Front. The trail begins at the Benbow Jeep Trail trailhead off of Benbow Road (Forest Service road 2414 or NF-1414 on Google Maps) and winds its way through the mountains. The trail passes through a variety of terrain, including forests, meadows, and rocky hillsides. The trail offers stunning views of the surrounding mountains and valleys. Along the way, there are several opportunities to stop and explore. The payoff is the Benbow Mine Headframe at the end of the trail. The Headframe is the structure above the underground mine shaft that supports the hoisting equipment used to raise and lower miners, materials, and equipment. The Magic City 4x4 club is a local organization that helps to maintain the Benbow Jeep Trail. They do this by organizing conservation runs, where members of the club work together to improve the trail by clearing debris and repairing washouts. Though I am not a member, thank you to the Magic City 4x4 club for your hard work in maintaining the Benbow Jeep Trail. Your efforts help to keep the trail safe and enjoyable for all users.
Difficulty
This trail will remind you how the Rocky Mountains got their name, they're made of rock and you'll keep seeing them in your dreams after completing this trail.
History
The old Benbow Mine site is an abandoned mine located in Stillwater County, Montana. It was active on and off from 1916 to 1942 and produced chromium, a valuable metal used in a variety of applications, including stainless steel, paints, and batteries. The mine is now closed but is still a popular destination for hikers, off-roaders and history buffs. Visitors can explore the site, which is now home to a variety of wildlife, but should be aware of the dangers of abandoned mines, such as cave-ins, unstable ground, and toxic materials.
Status Reports
There are no status reports yet for this trail.