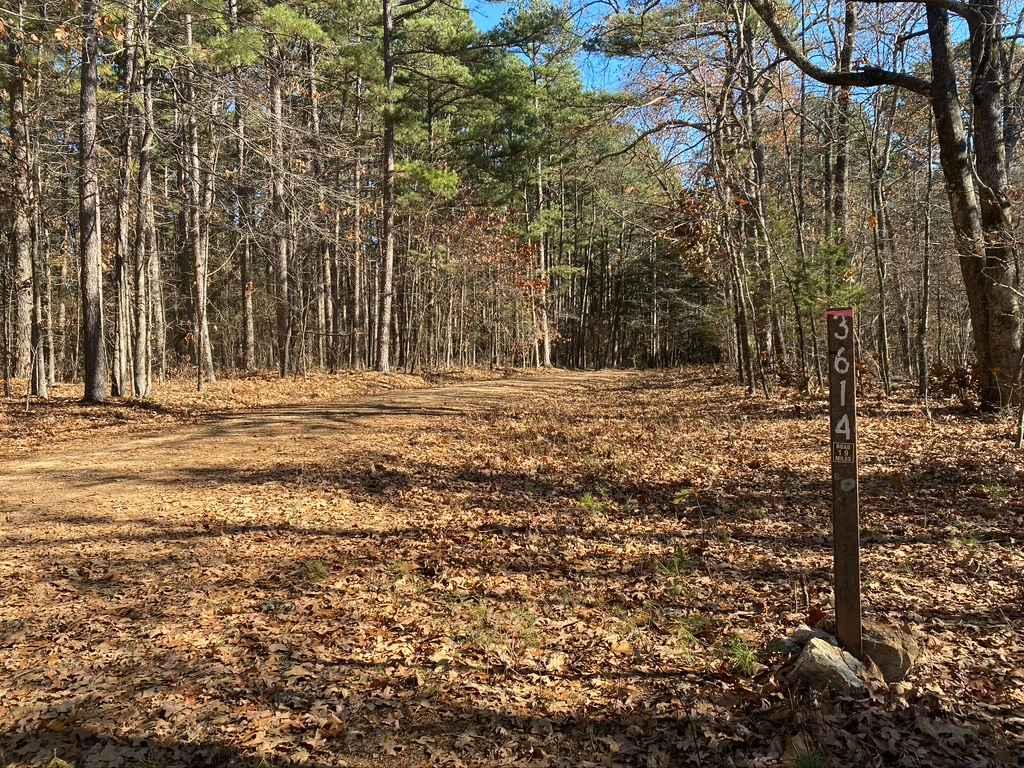 7
Trail Overview
The Holmes School FSR 3614 is a gravel road inside Mark Twain National Forest amongst the whispering pines. The road features slight rutting, dirt mounds, water collection spots, and some mild grade inclines, one spot being a potential small flash flood water crossing. Compared to the main trail (3613) that the 3614 branches off of it are a bit more offroad leaning of a scenic route, fading the deeper you go along it into a natural dirt road with tighter trees and width, finishing at a private land gate with a turnaround before it.
Difficulty
This road is mostly a scenic gravel route that slowly fades to dirt, has a few mild off camber mounds of dirt that you have to articulate over that could posse a threat to 2WDs but is fine for almost any high clearance vehicle. It also includes mild hills, with water collection spots in the valleys. Simple drive to appreciate nature and get your wheels wet.
History
This trail is on grounds that once were part of the Trail of Tears, there is signage supporting this saying next .5 miles original Trail of Tears route.
Status Reports
There are no status reports yet for this trail.