Fine Line Trail - FS 5775
Best Time
Fall, Summer, Spring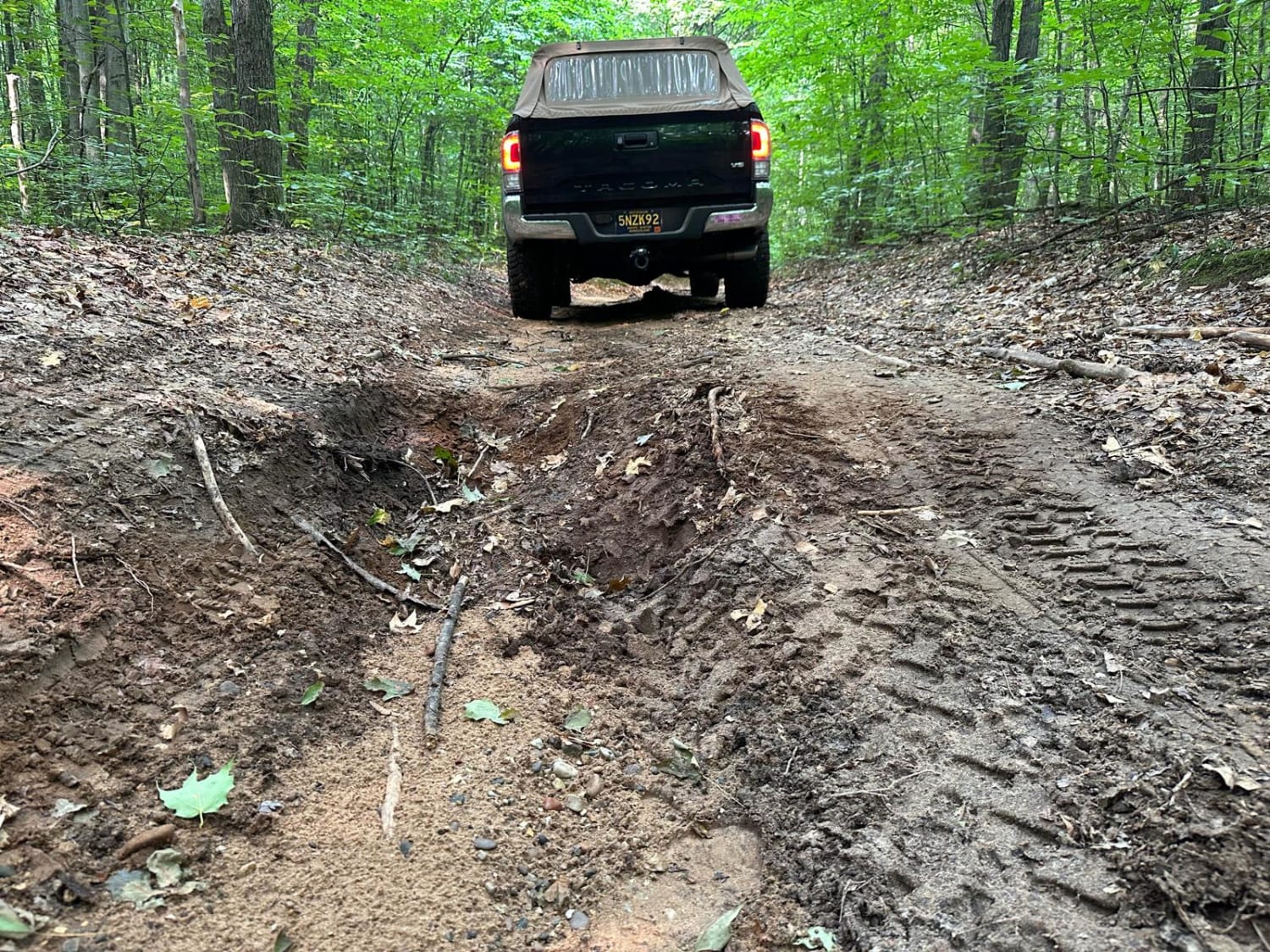 12
Trail Overview
Fine Line Trail is a lightly traversed out-and-back trail. The trail spurs off FS 5162. At the start of the trail, there is a small stretch of deep sand. After you get through that section you will encounter the first obstacle which is an easy washout through the center of the trail. Once you pass the first washout you will encounter multiple other washouts with moderate up and down grades. The last washout before the clearcut is about a foot and a half to two feet deep. This will cause some off-camber driving. When you get to the opening the trail continues along the left side. Once you hit the trees at the end of the opening you can continue to drive for a short bit. After entering the woods again, you will encounter two very deep holes with mounds that will test your rig's flex. Please note that at the end of the trail, it is very tight to turn around and bigger rigs should probably avoid this last section.
Difficulty
This trail is lightly traveled and the surface can have some slick dirt or mud. The washouts can be a challenge for certain rigs.
Status Reports
There are no status reports yet for this trail.