Hawkeye Wildlife Area Loop
Best Time
Spring, Summer, Fall, Winter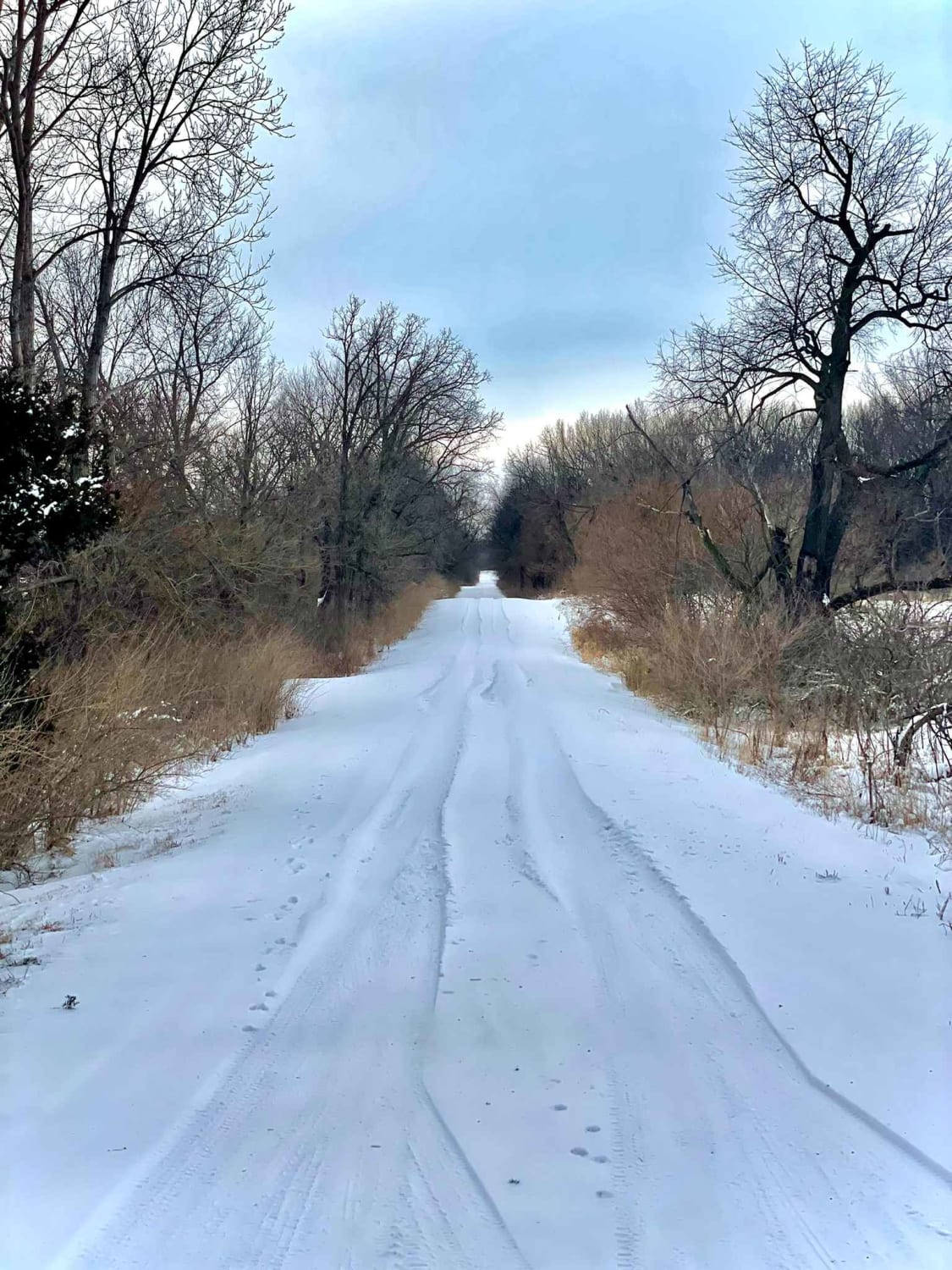 8
Trail Overview
This route is a mostly gravel loop around Hawkeye Wildlife Management Area with a few sections of Level B road. Only travel Level B roads when completely dry or frozen. Greencastle Avenue takes you to a closed bridge over the Iowa River. The route passes through the unincorporated village of Amana, where you can enjoy the many shops and Iowa's oldest operational brewery. Amana Road offers great views of the Iowa River valley with opportunities for hunting, day hikes, and wildlife viewing.
Difficulty
Gravel portions of the route are easy. Level B road sections are dirt with sand, some deep ruts, and a short rocky section on the Greencastle Avenue spur. Level B roads should not be traveled when wet to avoid road damage and the likelihood of getting stuck in deep, greasy mud. When the water level of the Coralville Reservoir is high, this route will include two water crossings. Portions of this route may be completely impassable during high water conditions. The southern leg of the route is not plowed in the winter.
History
Taken from the Amana Colonies web site (amanacolonies.com): The Amana Colonies, a National Historic Landmark and one of America's longest-lived communal societies. In the seven villages, residents received a home, medical care, meals, all household necessities, and schooling for their children. Property and resources were shared. Men and women were assigned jobs by their village council of brethren. No one received a wage. No one needed one. Farming and the production of wool and calico supported the community, but village enterprises, everything from clock making to brewing, were vital; and well-crafted products became a hallmark of the Amanas. Craftsmen took special pride in their work as a testament of both their faith and their community spirit. Today the seven villages of the Amana Colonies represent an American dream come true; a thriving community founded by religious faith and community spirit. Declared a National Historic Landmark in 1965, the Amana Colonies attract hundreds of thousands of visitors annually all of whom come to see and enjoy a place where the past is cherished and where hospitality is a way of life. Evocative of another age, the streets of the Amana Colonies with their historic brick, stone and clapboard homes, their flower and vegetable gardens, their lanterns and walkways recall Amana yesterday.
Technical Rating